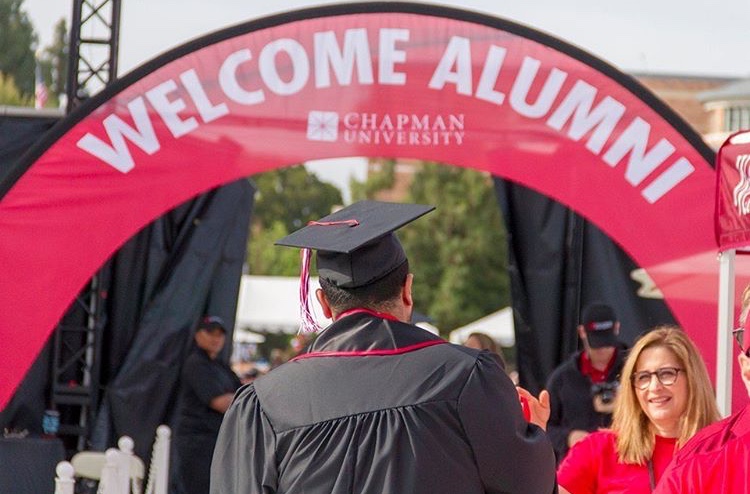 The Office of Sustainability and the Office of Diversity and Inclusion created the Regalia Reuse Program to offer a more sustainable, affordable option for students celebrating graduation. Reusing gowns eliminates CO
2
emissions from the production of new gowns.
Give Your Gown
For the graduating classes of 2020 and beyond, graduates have the option to donate their gown for future Chapman graduates to use! Rather than having it hang in your closet before you eventually throw it away (where it will remain in the landfill for hundreds of years), share your gown with fellow Panthers! On average, graduation regalia is worn for only 90 minutes but can be used for 10 years. 
Drop-Off Locations: 
Facilities Management (625 W. Palm)
Shipping Address: Facilities Management, Attn: Office of Sustainability, One University Drive, Orange, CA 92866
Interested in Borrowing a Gown?
All available regalia for 2023 Commencement has been assigned to students.