»

Graduate Assistants in Student Affairs
Who is Eligible for a Graduate Assistant Position?
Acceptance into a Chapman University
graduate program
provides eligibility for a graduate assistant position in student affairs. Graduate students who have experience in student affairs and/or are interested in pursuing a career in the field will be prioritized.
Why You Should Consider a Graduate Assistant Position
Graduate assistant positions offer a year of opportunities to combine the theories and principles of leadership learned through academic coursework with supervised experience in the administrative and developmental functions of student affairs units. In doing so, graduate assistant positions provide students a unique window of opportunity to acquire knowledge, skills, dispositions, and values that are fundamental to the student affairs profession. They are also essential to supporting undergraduate college students' development during a time in their lives that is characterized by self-exploration, identity development, and self-authorship.
The Benefits of a Graduate Assistant Position
Graduate assistants pursuing a career in student affairs receive ongoing professional development support and career preparation guidance, in addition to membership in a professional association and the opportunity to receive financial assistance to attend local/regional student affairs conferences.
Position Information
Graduate assistants work with the following facilities and units within Student Affairs (specific job descriptions are provided in the application):
Argyros Forum Student Union

Fraternity and Sorority Life

Residence Life and First Year Experience

Student Conduct

Student Government Association

Student Organizations

University Program Board

Wellness and Recreation
Frequently Asked Questions
What days and hours do graduate assistants work?
As the responsibilities of each position differ, work schedules are determined based on student availability and the needs of the position/department. Graduate assistants should expect to work at least some evening and weekend hours as needed to oversee departmental programming, services, and facilities.
What are the general day-to-day responsibilities of a graduate assistant?
Graduate assistants work directly with undergraduate student staff as advisors and supervisors, ensuring support of University policy and procedures in executing the functions of their role. Many play a leadership role in developing goals for and implementing educational programming, directing the operations of various facilities, assessing the impact of student affairs services, and/or supporting students engagement with and responsibility to the Chapman community.  
May I apply to more than one position?
Yes, you may apply to multiple positions, but can only hold one position at a time. Graduate assistants are hired on one-year terms, with the opportunity to reapply to any position within the division.
What do graduate assistants get paid?
The pay for each position varies and is discussed during the interview process.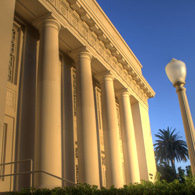 Application
---
Openings for the 2023-2024 academic year can be found on the student employment job site.