»

Graduate Assistantships in Student Affairs

Who is eligible for graduate assistantships?

Acceptance into a Chapman University graduate program provides eligibility for a graduate assistantship in student affairs. Graduate students who have experience in student affairs and/or are interested in pursuing a career in the field will be prioritized.

Why you should consider a graduate assistantship

Graduate assistantships offer a year of opportunities to combine the theories and principles of leadership learned through academic coursework with supervised experience in the administrative and developmental functions of student affairs units. In doing so, graduate assistantships provide students a unique window of opportunity to acquire knowledge, skills, dispositions, and values that are fundamental to the student affairs profession. They are also essential to supporting undergraduate college students' development during a time in their lives that is characterized by self-exploration, identity development, and self-authorship.

The benefits of a graduate assistantship

Graduate assistants receive ongoing professional development support and career preparation guidance, in addition to membership in a professional association and the opportunity to receive financial assistance to attend local/regional student affairs conferences.
Assistantship Information
Graduate Assistants work with the following facilities and units within Student Affairs (specific job descriptions are provided in the application):
Academic Student Organizations

Argyros Forum Student Union

Civic Engagement Initiatives

Civic Engagement Student Organizations

Cross-Cultural Center

Diversity/Cultural Student Organizations

Fraternity & Sorority Life

Julianne Argyros Fitness Center
Leisure, Recreation, and Wellness Student Organizations
Performance, and Arts Student Organizations
Religious/Spiritual Student Organizations
Residence Life & First-Year Experience

Student Conduct

Student Health

University Program Board
Frequently Asked Questions
What days and hours do Graduate Assistants work?
As the responsibilities of each assistantship differ, work schedules are determined based on student availability and the needs of the position/department. Graduate Assistants should expect to work at least some evening and weekend hours as needed to oversee departmental programming, services, and facilities.
What are the general day-to-day responsibilities of a Graduate Assistant?
Graduate Assistants work directly with undergraduate student staff as advisors and supervisors, ensuring support of University policy and procedures in executing the functions of their role. Many play a leadership role in developing goals for and implementing educational programming, directing the operations of various facilities, assessing the impact of student affairs services, and/or supporting students engagement with and responsibility to the Chapman community.  
May I apply to more than one position?
Yes, you may apply to multiple assistantships, but can only hold one position at a time. Graduate Assistants are hired on one-year terms, with the opportunity to reapply to any position within the division.
What do Graduate Assistants get paid?
The pay for each assistantship varies and is specified in the job description included in the Graduate Assistant application.
What Students Are Saying
"The Graduate Assistant role helps to connect students in the Masters in Leadership Development program to graduate and undergraduate students on a deeper level as well as the bigger picture of what Chapman University has to offer."
—Nick Irwin '18
"My role as a Graduate Assistant has been meaningful because it has given me the opportunity to take the lessons I have learned throughout my time in Masters in Leadership Development program and apply them to real-world experiences.  From supervising undergraduate students and helping them navigate through their college experiences to assisting with the implementation of programs for the campus community, I have become more confident in my professional and leadership experiences.  My role has given me mentorship and advising opportunities that I may not have found elsewhere, which has helped me facilitate leadership development relevant to students' needs and overall goals during their time at the university.  It has been an extension of the educational experience that allows me to put theory into practice. It has also connected me to a strong community of students and professionals and a pathway to success toward my desired career."
—Negeen Lotfi '18
Academic Resources

Back

Academic Advising

Back

Advising Process

New Students

Undeclared Student Advising

Academic Probation and Dismissal

Placement Tests

First Generation

Graduation

Registrar's Office

Back

Student Services

Back

Graduation

Privacy Rights / FERPA

Steps To Register

Testing and Learning Center

Back

Tutoring Services

Learning Resources

Back

Study Strategies

Preparing for Exams

Health & Safety

Back

CCI Education and Resource Team (CERT)

Disability Services

P.E.E.R.

Back

Rape, Sexual Assault & Abuse

Events

Student Concern Intervention Team

Student Health Services

Student Psychological Counseling Services

Title IX

The Wellness Project

New Students

Back

First Year Experience

Graduate Student Checklist

Policy & Procedure

Student Life

Back

Campus Leadership Awards

Civic Engagement

Clubs & Organizations

Community and Civic Engagement

Cross-Cultural Center

Fitness & Recreation

Fraternity and Sorority Life

Back

About Greek Life

Sorority Life

Fraternity Life

Leadership Opportunities

Student Government

Back

Committees

members

Interact with SGA

Student Union

University Program Board

Services

Back

Residence Life and First Year Experience

Back

About RLFYE

Housing Options

Back

First Year Student Housing

Continuing Student Housing

Off-Campus Resources

Applying For Housing

First Year Experience

Forms and Resources

International Student & Scholar Services

Back

New Students

Current Students

Employment

Life at Chapman

Veterans Resource Center

Student ASK

Tuition & Aid

Back

Student Business Services

Back

Tuition and Tuition Services

Billing

Financial Aid

Back

Graduate Students

Back

Loans

Fellowships, Endowments and Scholarships

Undergraduate Students

Back

Loans

Scholarships and Grants

Forms
For more information:
---
Justin Koppelman, Ph.D.
Associate Director
Department of Student Engagement
(714) 997-6894
jkoppel@chapman.edu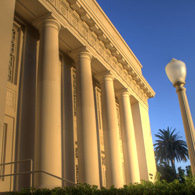 Application Process
---
Applications for graduate assistantships during the 2020-2021 academic year have closed.  Applications for the 2021-2022 academic year are scheduled to open in December 2020.