»

C.A.R.E.S. Students 2023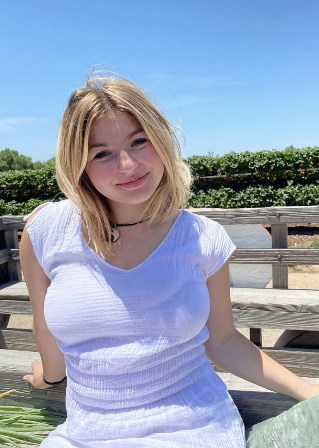 Katie Albright
Creative Producing: Major / Creative and Cultural Industries: Minor
After being a member of C.A.R.E.S., I have gained lots of leadership experience as well as grown personally while creating a comfortable, safe community for Chapman University students. Other than being passionate about sexual violence prevention and awareness, I am currently working at MerchLabs where I personally oversee and lead Merch campaigns from all areas of entertainment. I also enjoy art, singing, my sorority Pi Beta Phi, and storytelling!
Anjie Aveno
Health Sciences: Major / Leadership Studies: Minor
"I joined C.A.R.E.S. because I want to be part of the solution. I want to help create a safer environment for others by providing sexual violence awareness, empowering others to speak up, and connecting people with resources to get the help they need. Outside of our organization, I am a Resident Advisor and Athletic Assistant at Chapman University. I am also part of the American Medical Student Association (AMSA), Tri-Beta Honors Society, Red Cross, and Chapman Emergency Medical Education."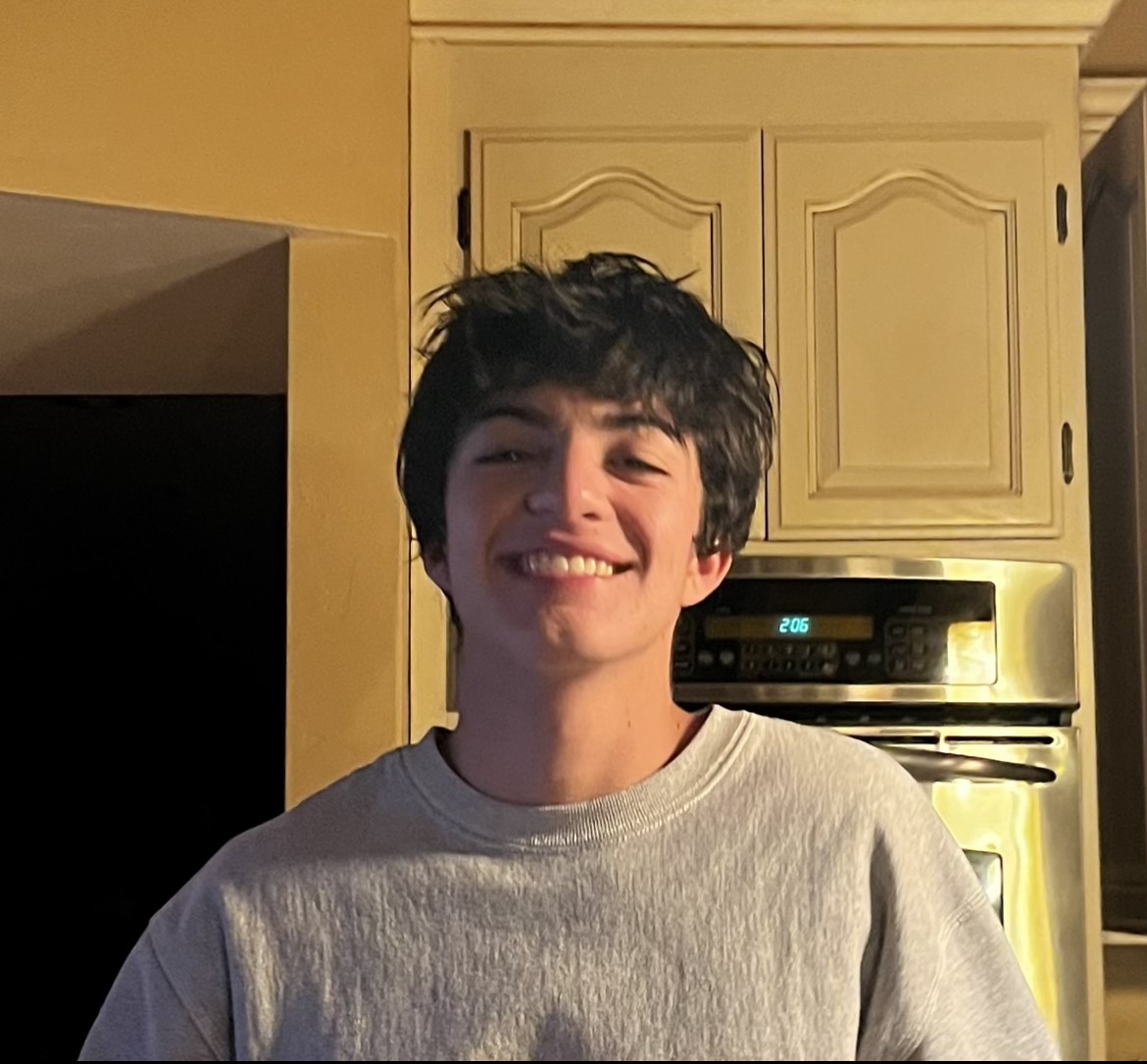 Andrew Bahsoun
Computer Science: Major
Motivated by a deep-seated passion for fostering a safer and respectful community, I joined Chapman CARES. Personal encounters with friends who have endured the scars of assault fueled my dedication to contribute positively. With a firm belief that education and awareness can create change, I aim to dismantle harmful stereotypes and promote consent culture. By working with CARES, I hope to give a voice to survivors, encourage victims to report incidents, and promote programs that contribute to a comprehensive understanding of sexual assault, creating a supportive, safer campus for everyone. Outside of CARES, I am involved in Kesem, My fraternity (Phi Kappa Tau), and the admissions office at Chapman.
Sophie Camilleri
Psychology: Major / Honors and WGST: Minor
I joined CARES because I know how common it is for people experiencing trauma to feel isolated from their peers. I wanted to help create a safe space for survivors of sexual assault and a community that promotes healing so that no one has to go through that process alone. This is an issue that I feel very passionate about, and CARES empowers me to make a difference at my school. Outside of CARES, I am a Resident Advisor at Chapman and I work at Ulta Beauty. I also love cooking, shopping, and hiking!
Annika Carlson
Communication Studies: Major
As a member of the Chapman University community, C.A.R.E.S. specifically spoke to me as a path to make an influential difference. I believe it is extremely vital that we, as a society, face difficult issues such as rape by discussing with our peers and spreading awareness. Informing Chapman University students about the many forms of sexual misconduct and sex based gender discrimination is a step in the right direction as an educated and aware community. It is also important to spread the knowledge of the available resources on campus. Outside of C.A.R.E.S., I am a student athlete who runs cross country and plays lacrosse. I also enjoy various activities such as surfing and exploring nature. Around campus you'll never catch me without a cup of Philz in my hand!
Garrett Cook
Film Production: Major
I joined C.A.R.E.S. with the hopes of spreading awareness about sexual assault on our campus, and to expand my own knowledge of the resources offered at Chapman so that I can help the people closest to me. Outside of C.A.R.E.S., I am a campus tour guide, a part of Snow Club, the Phi Kappa Tau fraternity, and a member of the Circle Advertising team!
Alisa Diaconu
Psychology: Major
I became a member of C.A.R.E.S. because I am reaching a breaking point with not only the most serious and tangible aspects of rape culture, but also how casually perpetuated sexual assault, sexism, and rape is in our society. I want to reach a broader audience and target the biggest sources that impact these issues on campus in order to change minds, attitudes, and actions at Chapman regarding sexual violence. I adore my psychology major, and place enormous value in mental health and building healthy relationships with others and with oneself. I also love to write, journal, and cook. Aside from C.A.R.E.S., I am an orientation leader, member of UPB, Snow Club, Big Brothers Big Sisters of America, and my sorority, Gamma Phi Beta.
Medya Ebrahim
Psychology: Major / Chemistry: Minor
Hi, I am Medya Ebrahim. I am a transfer from IVC, currently a junior at Chapman University. I joined CARES, and I want to be in this organization until I graduate because I have stories that might seem small to others but not to me, and there are people out there who might think the same thing as me. Considering that it is small, so there shouldn't be an action. It is hard for me, but I want to be brave and speak up so others can feel comfortable receiving support. I am excited to be a member of CARES.
Bridget Hahn
Psychology: Major / Business Administration: Minor
I became involved with C.A.R.E.S. because I am passionate about advocating for those who feel they don't have a voice. Being a member of a program where I get to help spread sexual assault awareness and introduce safe spaces for survivors is immensely rewarding. The normalization of rape culture needs to end, and I aspire to encourage survivors to own their emotions, and eventually reach a place of healing to get their spark back. Outside of C.A.R.E.S. I enjoy hip-hop dancing, my sorority, Alpha Gamma Delta, occasionally updating my self-improvement podcast, and working for Chapman University Ticketing Services!
McKala Hansen
Film Production: Major / Computer Science: Minor
I am originally from Austin, Texas and I am the eldest of four siblings. I enjoy playing basketball and pickleball as well as wake surfing and watching movies. I joined C.A.R.E.S. because I wanted to bring awareness and create a safe space for survivors to be able to tell their stories and know they are being heard. I encourage anyone who has a passion for helping others or who has witnessed a friend or family member survive an assault to join this organization and help us to create a safer environment for the students at Chapman University.
Ryan Joshi
Math: Major / Environmental Science: Minor
I joined C.A.R.E.S. because I think it is important to discuss how to combat rape culture, not only reactively but also proactively. Everyone deserves to feel safe. Bodily autonomy is a human right. Too often, victims of sexual violence are told "you're lying" or "it's your fault" (the vast majority of sexual assault accusations are true, and it is NEVER the victim's fault). Survivors deserve to be heard and to have a safe space. CARES also aims to show people how to be active bystanders, because if you see and ignore sexual violence, you are part of the problem. In addition to CARES, I also do research with satellite data. I am currently examining the severity of wildfires in New Mexico. I enjoy swimming, coding, playing chess, euchre, and SET, and hanging out with my roommates.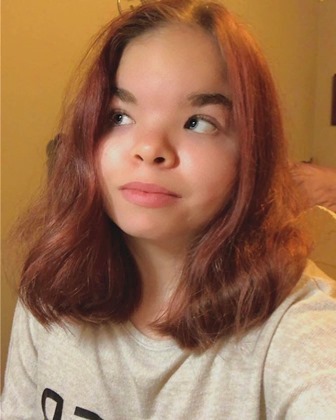 Riley Lape
Psychology: Major / Creative Writing minor/ double major (haven't decided)
I am one of the newest members of C.A.R.E.S as a first semester freshman, however I have always been very passionate about education people about rape and SA prevention awareness. I am excited to see where this organization takes me. Outside of C.A.R.E.S, I am a member of The Poets Society club on campus, The Anti-Philosophers, Spoonies, The Marauders (I'm a huge Harry Potter nerd), the First-Generation program and hope to submit some of my writing to one of the Chapman-run literary magazines. I also love acting and hiking, though making time for those hobbies has become difficult with the craziness of college.
Curran McIntyre
Sociology: Major / English: Minor
I joined C.A.R.E.S. because raising awareness about sexual violence is so important and necessary, and I have always had a passion for helping others and the community. Other than C.A.R.E.S., I am involved with the American Cancer Society (ACS), Camp Kesem, and the Alpha Gamma Delta sorority on campus. I also love theater, and work as a theater technician in Chapman's auditorium in Memorial Hall.
Emma Schroeter
Creative Writing: Major / Sociology: Minor, Honors Program
I joined C.A.R.E.S. because I have always been passionate about creating a lasting positive impact in my community, and wanted to become more active in raising awareness about sexual violence prevention by making resources continually visible and easily accessible for students and creating a safe space for survivors to share their stories. In addition to C.A.R.E.S., I am involved in the Alpha Gamma Delta sorority, the University Program Board, an independent filmmaking group I co-founded, and was a first-year Orientation Leader this past fall.
Rossana Takhsh
Psychology: Major
I joined C.A.R.E.S. because I wanted to be a part of an organization that is actively working to help people, and I would like to be able to use my voice to raise awareness about the seriousness of sexual violence on and off college campuses. This organization creates a safe space for everyone involved and I hope witnesses and survivors can feel safe knowing C.A.R.E.S. is on their side. I am from Chicago and enjoy musical theater and reading!