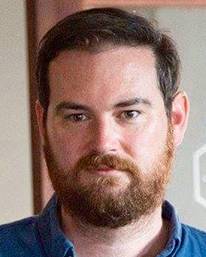 Dr. John Thrasher IV
Assistant Professor, Smith Institute for Political Economy and Philosophy

Schmid College of Science and Technology; Department of Philosophy
Office Location: Becket Building 130
Office Hours: M 12:00-2:00
Education:

University of Colorado, Boulder, Bachelor of Arts
University of Arizona, Master of Arts
University of Arizona, Ph.D.
Biography
Assistant Professor in Philosophy. John's research focuses on the relation of individual practical rationality to social rules as well as the way those rules are organized into systems of norms and institutions.
Professor Thrasher's Chapman Digital Commons Page.
Recent Creative, Scholarly Work and Publications

Thrasher, John and David Schmidtz. 2015. "Bankers, Vampires, and Organ Sellers: Who Can You Trust?" In Garnett, Robert, Paul Lewis, and Lenore Ealy (eds.) Commerce and Community: Ecologies of Social Cooperation. Routledge.