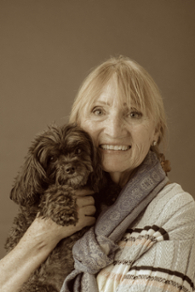 Dr. Jan Osborn
Associate Professor, Smith Institute for Political Economy and Philosophy

Wilkinson College of Arts, Humanities, and Social Sciences; Department of English
Office Location: Wilkinson Hall 223A
Office Hours: Wed. 12:30 - 6 p.m.
Affiliations:

First-year Foundations Program
Education:

Spring Arbor University, Bachelor of Arts
University of Michigan, Master of Arts
University of California, Riverside, Ph.D.
Biography
Born and raised in Michigan and an alumna of The University of Michigan, Jan teaches in the Writing and Rhetoric Program in the English Department.  Prior to coming to Chapman, Jan taught English in secondary public schools in Los Angeles and Orange counties, community colleges in Michigan and California, and at State Prison Southern Michigan. She is the faculty liaison for the Orange High School Young Writers' Collaborative and the Orange County Literary Society Partnership.

Her current research is focused on writing program assessment and chat discourse analysis.
Recent Creative, Scholarly Work and Publications

Blaylock, James P., Doug Dechow, Anna Leahy, and Jan Osborn. "The Program Beyond the Program."What We Talk about When We Talk about Creative Writing. Bristol, UK: Multilingual Matters, July 2016: 22-40.

Osborn, Jan. Community Colleges and First-Generation Students: Academic Discourse in the Writing Classroom. New York: Palgrave Macmillan, 2015.