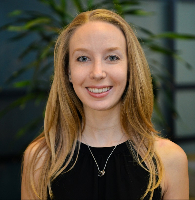 Dr. Brooke Jenkins
Assistant Professor
Crean College of Health and Behavioral Sciences; Psychology
Office Location: Crean Hall 110
Office Hours: By Appointment
Education:

California State University, Fullerton, Bachelor of Arts
California State University, Fullerton, Master of Arts
Chapman University, Master of Science
University of California, Irvine, Master of Arts
University of California, Irvine, Ph.D.
Biography
Dr. Jenkins is an Assistant Professor of Health Psychology at Chapman University and a Principal Investigator at the University of California, Irvine Center on Stress & Health. Her research program is at the intersection of emotion, stress, and health with an emphasis on the role of positive emotion. Her work demonstrates how positive emotion produces favorable health advantages particularly through the mediators of physiological functioning (e.g., autonomic nervous system activity, antibody response) and health behaviors (e.g., sleep, medication usage). Her programmatic line of research further extends this literature to examine the dynamics of emotions over time and the significant moderating and contextual role that stress plays in the emotion-health link. She tests causal pathways by designing and implementing emotion regulation interventions. She investigates a variety of health outcomes (pain, asthma symptoms, surgical recovery) across several different stress contexts in diverse populations (children with cancer, with asthma, or recovering from surgery; adults with chronic illness). Working both in the lab and natural environments, such as the Children's Hospital of Orange County, she uses a multi-method, theoretically driven approach to solve health problems by applying rigorous study designs and advanced data analytic techniques, including multilevel modeling, spline growth curve modeling, structural equation modeling, survival analysis, and nonlinear methods. A unique aspect of her work is the development of scales and methods to accurately measure health-relevant outcomes and the dynamic aspects of emotion.
Courses Taught
Child Development (PSY 323) Advanced Research Design (PSY 304)
Recent Creative, Scholarly Work and Publications