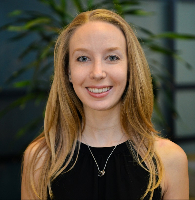 Dr. Brooke Jenkins
Assistant Professor
Crean College of Health and Behavioral Sciences; Psychology
Office Location: Crean Hall 110
Office Hours: Spring 2020: W 10:00 – 11 am & 7:00 – 8:00 pm
Education:

University of California, Irvine, Master of Arts
University of California, Irvine, Ph.D.
Biography
Brooke Jenkins' research program focuses on the intersection of stress, emotion, and health. She investigates how individual differences in emotion and emotion regulation affect health outcomes related to stress. She examines these processes across several different stress contexts in diverse populations, including children, adults with chronic illnesses, and individuals of minority backgrounds. Her work focuses on physiological and behavioral health outcomes such as recovery from surgery, pain, autonomic nervous system activity, sleep, and dietary adherence. Working both in the lab and natural environments, she uses a multi-method, theoretically-driven approach to solve health problems related to stress by applying rigorous study designs and advanced data analytic techniques, including multilevel modeling, spline growth curve modeling, survival analysis, and nonlinear methods. A unique aspect of her work is the development of methods to accurately measure the emotion and health outcomes that emerge during the stress process.  
Brooke has received the National Research Service Award through the Eunice Kennedy Shriver National Institute of Child Health and Human Development as well as several other awards for her work. She has published several peer reviewed papers in her field of health psychology. She has also collaborated with physicians, nurses, and other health care providers at the Children's Hospital of Orange County to conduct her research.  
Courses Taught
Elementary Statistics
Recent Creative, Scholarly Work and Publications