»

Shadow Open Market Committee Conference
2023 SOMC Conference 

–

Tight Money, Persistent Inflation,

and a

Credit Crunch

:

The Fed's Dilemma
Friday, June 16, 2023
8:30 AM - 5:00 PM (PST)
Keynote 2:00 PM (PST)
Keynote: Dr. Tyler Goodspeed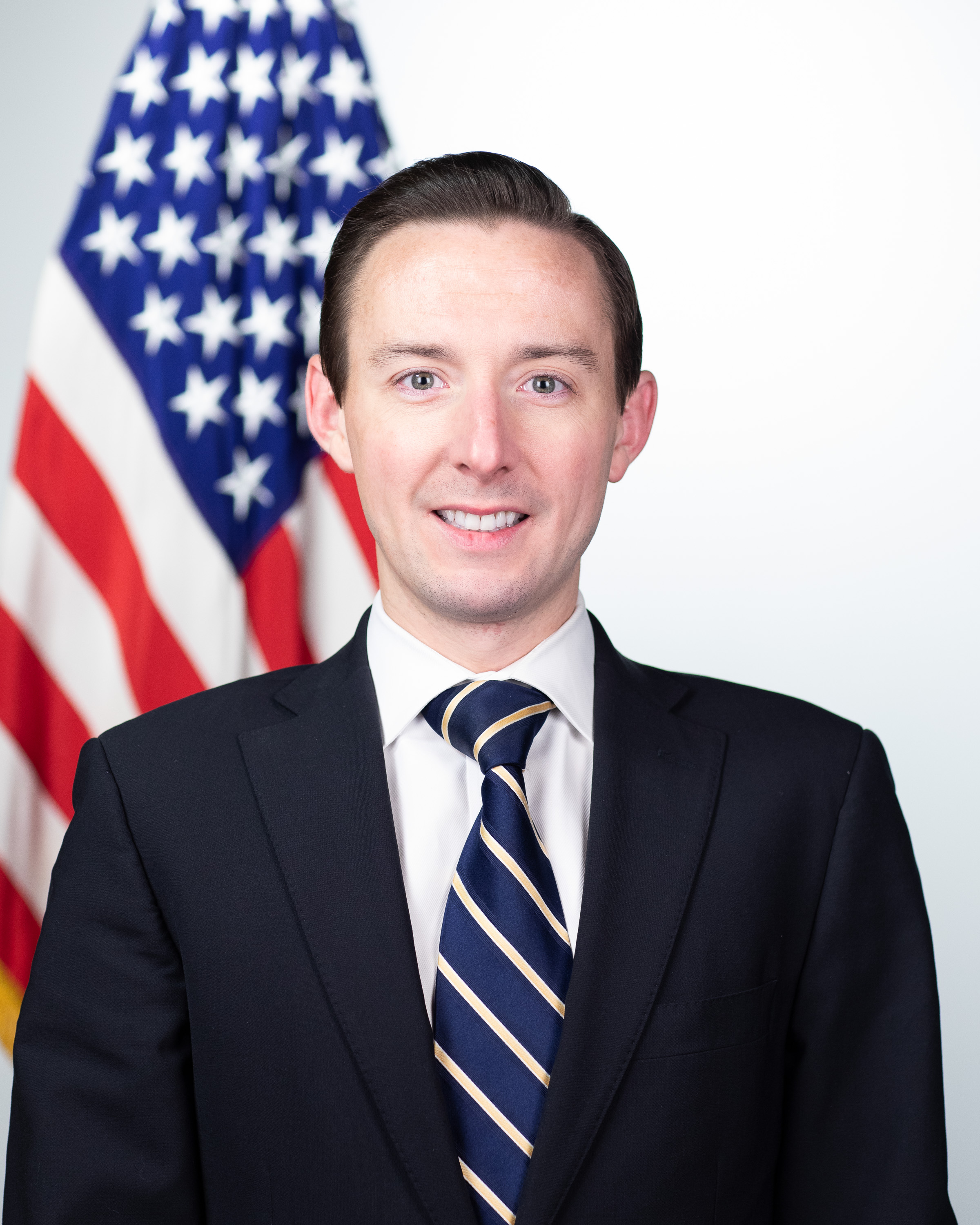 Dr. Tyler Beck Goodspeed is an accomplished economist with a rich background in economic policy, research, and academia. Currently serving as a Kleinheinz Fellow at the Hoover Institution at Stanford University and an adjunct scholar at the Cato Institute's Center for Monetary and Financial Alternatives, Goodspeed has made significant contributions in various roles throughout his career. 
From 2020 to 2021, Goodspeed served as the acting chairman and vice chairman of the Council of Economic Advisers, where he played a pivotal role in advising the administration on economic responses to the challenges posed by the COVID-19 pandemic and subsequent recovery efforts. He resigned from the Council in January 2021 after fulfilling his responsibilities. Prior to this, he served as the chief economist for macroeconomic policy and senior economist for tax, public finance, and macroeconomics, where he played a crucial role in designing the 2017 Tax Cuts and Jobs Act. 
Goodspeed's academic journey includes positions at esteemed institutions such as the University of Oxford and King's College London, where he taught economics. He has conducted extensive research in financial regulation, banking, and monetary economics, focusing particularly on the role of access to credit in mitigating adverse environmental shocks in historical contexts. His research findings have been published in notable academic publications, including monographs and peer-reviewed journals. 
With an impressive educational background, Goodspeed holds a Ph.D. in history from Harvard University and a Ph.D. in economics from the University of Cambridge. He has also obtained a BA in economics and history, an MA in history, and an MPhil in economic history from Harvard and Cambridge, respectively. Goodspeed's expertise has been recognized by prestigious associations such as the American Economic Association and the Economic History Association, of which he is a member. 
In addition to his academic pursuits, Goodspeed serves as the Chief Economist at Greenmantle LLC, a global macroeconomic advisory firm.  
Through his extensive experience, valuable contributions to economic policy, and rigorous academic work, Tyler Goodspeed has established himself as a respected economist and thought leader in the field. 
More Information: Hoover Institute Profile
Watch the Sessions
Click the links below to watch the 2023 SOMC sessions
SOMC Members
| | | |
| --- | --- | --- |
| Deborah J. Lucas  | Massachusetts Institute of Technology & NBER  | "COVID Credit Policies Around the World: Size, Scope, Costs and Consequences" |
| Andrew T. Levin  | Dartmouth College & NBER  | "Quantifying the Costs and Benefits of Quantitative Easing" |
| Michael Bordo  | Rutgers University & NBER  | "Fed Rate Increases From Behind the Curve:  Financial Stresses Current and Historical" |
| Mickey Levy  | Chief Economist for Americas and Asia, Berenberg Capital Markets, LLC  | "The Fed:  Bad Forecasts and Misguided Monetary Policy"  |
More Information: SOMC Archive
-
Event Moderated by: Marc Weidenmier, Chapman University & NBER  
Featured Discussants:  Gary Richardson, UCI & NBER | Michael Choi, UCI | Miguel Zerecero, UCI | Mikhail Chernov, UCLA & NBER 
Past Conferences
Shadow Open Market Committee Conference 2022
Shadow Open Market Committee Conference 2022
Friday, June 24, 2022 
Keynote: Mary C. Daly, President & Chief Executive Officer of the Federal Reserve Bank of San Francisco
On Friday, June 24, 2022, Mary C. Daly discussed the outlook for inflation, the tools we have to combat it, and how monetary policy needs to adjust as persistent high inflation moves from risk to reality.
Mary became president and CEO in October 2018, building on a distinguished career at the Bank that began in 1996. Starting as an economist specializing in labor market dynamics and economic inequality, she went on to become the San Francisco Fed's executive vice president and director of research. She has also held multiple leadership positions at the Bank and within the Federal Reserve System more broadly, including Chair of the SF Fed Diversity and Inclusion Council and Executive Chair of the FRS Committee on Research Management.
As a leader dedicated to raising the profile of public service, Mary has served on numerous advisory boards, including the Congressional Budget Office, the Social Security Administration, the Office of Rehabilitation Research and Training, the Institute of Medicine, and the Library of Congress. She currently serves as an advisor to the Center for First-generation Student Success and the Maxwell School of Citizenship and Public Affairs at Syracuse University.
As an economist, Mary has published widely on topics such as wage growth and income inequality, disability insurance and policy, and indices of happiness. She has held visiting research positions at the Congressional Budget Office, Cornell University's School of Public Policy, and multiple universities and research institutes in California. She is a research associate at the IZA Institute of Labor Economics, a research institute and international network in labor economics affiliated with the University of Bonn, Germany.
Mary earned a bachelor's degree from the University of Missouri-Kansas City, a master's degree from the University of Illinois Urbana-Champaign, and a Ph.D. from Syracuse University. She also completed a National Institute of Aging post-doctoral fellowship at Northwestern University.
This was a great opportunity to hear from the following renowned economists regarding inflation and current federal reserve policies.
Shadow Open Market Committee members presented papers on Federal Reserve Fiscal Implications, Monetary Risks, and Monetary Easing.
Shadow Open Market Committee member presenters:
Michael Bordo-Rutgers University & NBER
Peter Ireland-Boston College & NBER
Deborah Lucas-MIT & NBER
Mickey Levy-Chief Economist Berenberg & NBER
Andy Levin-Dartmouth College & NBER
The event was moderated by Marc Weidenmier, Chapman University.
Featured discussants:
Lukas Schmid, USC. Jeff Lacker, Virginia Commonwealth and Former President of the Richmond Federal Reserve. Sebastian Edwards, UCLA & NBER. Kris Mitchener, Santa Clara University & NBER.
Shadow Open Market Committee Conference
---
The Shadow Open Market Committee (SOMC) was founded in 1973 by Prof. Karl Brunner of the University of Rochester and Prof. Allan Meltzer of Carnegie-Mellon University. The SOMC remains an independent organization whose members are drawn from academic institutions and private organizations. The original objective of the SOMC was to evaluate the policy choices and actions of the Federal Reserve's Open Market Committee (FOMC).