»

Meet our Fellows and Residents
Current Fellows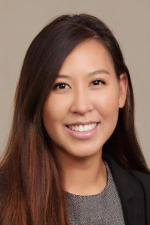 Jessica Pham, Pharm.D.
CUSP-Amgen Fellow - Year 1
jesspham@chapman.edu
Jessica Pham, Pharm.D., is the 2021-2023 CUSP-Amgen Oncology Medical Affairs fellow. Dr. Pham obtained her Doctor of Pharmacy degree from the University of Southern California School of Pharmacy. During her graduate career, she was heavily involved in both academic and applied research. Dr. Pham's interest in the biopharmaceutical industry stems from a desire to contribute to large-scale efforts to provide innovative drug therapies for patients. Throughout her pharmacy career, Dr. Pham gained exposure to areas such as medical affairs, regulatory affairs, and clinical development and worked to further drug therapies for diseases with unmet medical needs. She is passionate about advancing cancer treatments and the supportive care in hematology/oncology. Dr. Pham is excited to be serving as a fellow in this program that allows her to experience real-time patient care alongside an interdisciplinary clinical care team and to obtain hands-on training in a broad range of Medical Affairs activities.
Nazgol Emami, Pharm.D., MBA
CUSP-Amgen Fellow - Year 2
nemami@chapman.edu
Nazgol Emami, Pharm.D., MBA is the 2020-2022 CUSP-Amgen fellow in Oncology Medical Affairs. Dr. Emami obtained her Doctor of Pharmacy Degree from Roseman University of Health Sciences, College of Pharmacy in 2020. Her interest in the field developed through networking with medical affairs professionals and by attending several lectures, workshops and professional meetings on various medical, regulatory and clinical subjects in association with several pharmaceutical companies. Dr. Emami believes that the best outcomes are achieved through encouragement of interprofessional collaborations that produce diversification of ideas and is pleased to know that both CUSP and Amgen's cultures are in full alignment with her personal and professional values.
Current Residents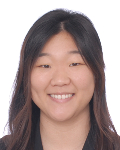 Heidi Lee
PGY1 Resident
heilee@chapman.edu
Chapman University/SCAN Health Plan/Providence Post-Graduate Year 1 Managed Care Residency Program strives to develop managed care pharmacist clinicians with diverse senior patient care, leadership and education skills who are eligible for board certification and postgraduate year two (PGY2) pharmacy residency training. She will gain experience in pharmacy management areas such as: formulary management, utilization management, health plan management, P&T Committee meetings, interdisciplinary team meetings, coverage determinations, appeals, grievances, pharmacy administration, clinical programs development and implementation, and medication therapy management. In addition, she will learn about Medicare Part D regulations, STAR and HEDIS quality measures, pharmacy trends analysis, and community ambulatory care and conduct a yearlong outcomes-based project. The residency is designed to provide experiences that will achieve the four core managed care residency competencies: patient care, advancing practice and improving senior patient care, leadership and management, teaching, education, and dissemination of knowledge. Patient care will be accomplished through a longitudinal primary care experience at Providence Medical Foundation, a large, diverse medical group in Orange County. The position is based out of Chapman University; thus, Heidi will earn a Teaching Certificate that includes in-class lectures, skills workshops, OSCEs, and APPE precepting, meeting the ASHP accreditation standard.