As members of the Chapman community, we commit ourselves to the following ethical ideals: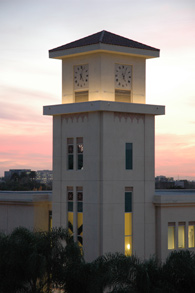 Pursuit of Excellence: Individually and as a community, we seek knowledge, aesthetic appreciation and creative achievement.
Integrity: We encourage individuals to articulate a responsible moral vision. We strive to act responsibly, accepting accountability for our conduct and supporting the responsible actions of others.
Respect for Persons: We treat each person with civility, understanding and respect. Behavior that demeans, harasses, exploits or otherwise treats individuals unfairly has no place in our university.
Valuing Diversity: We promote a multicultural community that embraces a diversity of people, ideas and experiences. We strive to be accepting and respectful of differences in age, class, disability, ethnicity, gender, language, national origin, political viewpoint, race, religious and spiritual beliefs, sexual orientation and socioeconomic status.
Freedom of Speech: We exercise and defend free speech within an atmosphere of open and tolerant dialogue, and listen respectfully to the views of others.
Respect for the Environment: We value life in its variety and unity, and we promote a sustainable environment by responsibly using natural resources.
Life of Service: We encourage a life of service—a life of compassion and justice, civic participation, and service to worthy causes and the global community.
Honesty: We are committed to being truthful and trustworthy. Plagiarism, cheating, theft and fraud are not tolerated. We avoid conflicts of interest, or openly acknowledge their existence and make them available for community review.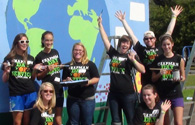 Confidentiality: We maintain confidentiality regarding information entrusted to us, and we respect the right to privacy of others.
Respect for University Resources: We exercise due care and responsible stewardship in using university resources.
These 10 principles reflect Chapman University's historical affiliation with the Disciples of Christ. They are intended as guidelines and aspirations, to be used for educational rather than enforcement purposes.