The Bensussen Visiting Artist Lecture Series brings artists and scholars to Chapman to help students make a connection to the passion and purpose behind an artist's creation.
---
"Chapman is always near and dear to us. We continue to be amazed by the enormous energy and thought that goes into everything we read about the University. Congratulations on all that you are doing to give our students such a remarkable college experience." - Jane Bensussen

---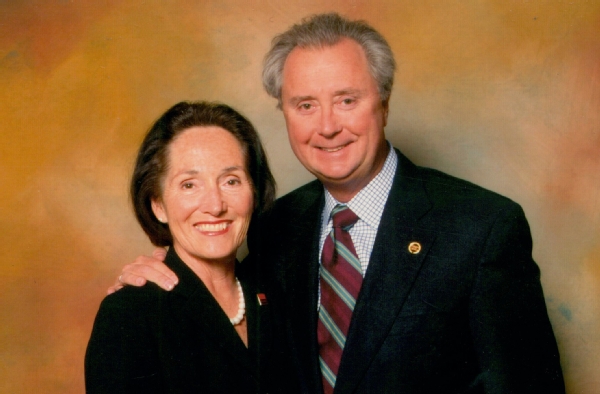 Gale and Jane Bensussen
History and art are two of our passions. The combination of these interests has made a major difference in our understanding of the civilizations of the world. Who can study Flemish tapestries without wondering what happened in Flanders? Our world maps are still changing today, but nothing like the constantly changing boundaries of the previous centuries. One of the most fascinating ways to study history is to experience an artist's depiction of the events that shaped our world. Literature takes on a whole new meaning when one has seen the architecture of the era.
We do not collect art, but feel fortunate to have the opportunity to visit the best museums and galleries in America and around the globe. Our son and daughter have been Chapman students, and their experience there has given them a wider perspective on the world. They have traveled to Europe, Asia, and South America, getting a taste of the varied cultures and treasures of many countries.

On one of our trips to Italy, it occurred to us that most Americans do not have access to the rich experiences that foreign travel offers. Exposure to the works of art in the Uffizi, the Accademia, or magnificent churches opens the imagination. The cultural competency of other countries becomes apparent when talking with travelers. As Americans, we are bombarded with pop culture, often at the expense of a broader cultural experience.

Chapman students may not have the chance to see the world's great art in context, but we can share with them the power of the artists' work, both from a historical perspective and in contemporary society. The visiting artists series will help students make a connection to the passion and purpose behind an artist's creation. If we can captivate students' interest during their college years, we can inspire them to continue to build their appreciation of art forms throughout their lives.