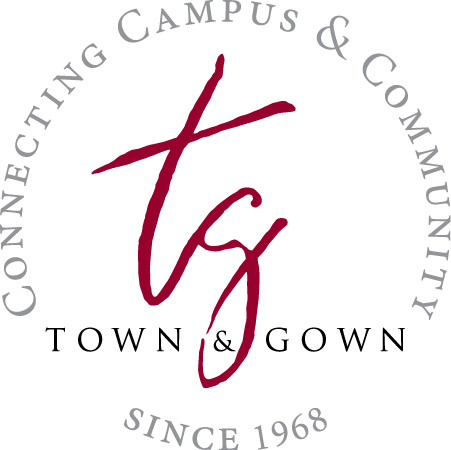 Town & Gown at Chapman University was founded in 1968 to help foster a collegial spirit that would integrate the campus into the surrounding community, provide scholarships for deserving students and support the Chapman Fund in honoring its Lunch at the Forum speakers. 
Your support through the Chapman Fund is more important now than ever before.
During this unprecedented time in our lives, Chapman University was able to take the quick action needed to protect the well-being of our students, faculty, and staff from the COVID-19 pandemic. The Chapman Fund is Chapman's answer to this global crisis. As we focus our attention on those students and their families struggling to make ends meet, Town and Gown member donations to The Chapman Fund will allow us to continue to respond.
If you are able to help us now, please consider a gift to the Chapman Fund. Your gift, no matter the size will impact students now because it will be used immediately.
Together, we will make Chapman stronger than it has ever been.
Please join us on April 28 when Chapman University will be hosting its annual Giving Day in support of our students and families most impacted during this challenging time. 

Town & Gown, a not-for-profit group comprises community residents, business leaders, alumni, parents, and grandparents of Chapman students, Chapman faculty and staff, as well as other friends of the university. The organization serves as a vital link between the university (gown) and the community (town) by sharing information about Chapman and offering academic and social programs, such as the group's popular Lunch at the Forum, which features Chapman faculty speakers, to both on- and off-campus groups. Town & Gown offers opportunities for its members to enjoy the campus, meet administrators and faculty and attend academic programs, as well as participate in social and cultural functions.
Town & Gown is also one of Chapman University's most active and dedicated support groups, providing scholarships and making generous contributions to many other projects and initiatives.  Learn more about Town & Gown's contributions to Chapman University.
Contact us to learn more about Town & Gown.