Chapman University, the largest independent university in Orange County, California, has grown over the past 15 years to become a distinguished, nationally recognized institution with global reach.  The mission of Chapman University is to provide personalized education of distinction that leads to inquiring, ethical and productive lives as global citizens. Chapman University offers excellent benefits with tuition support, paid holidays and vacations.
Located on the Harry and Diane Rinker Health Science Campus in Irvine, California, the training programs at Chapman University School of Pharmacy (CUSP) provide science-based, personalized, interdisciplinary education and training. In addition, Chapman University School of Pharmacy co-sponsors residencies and fellowships. It also offers a teaching skills development program.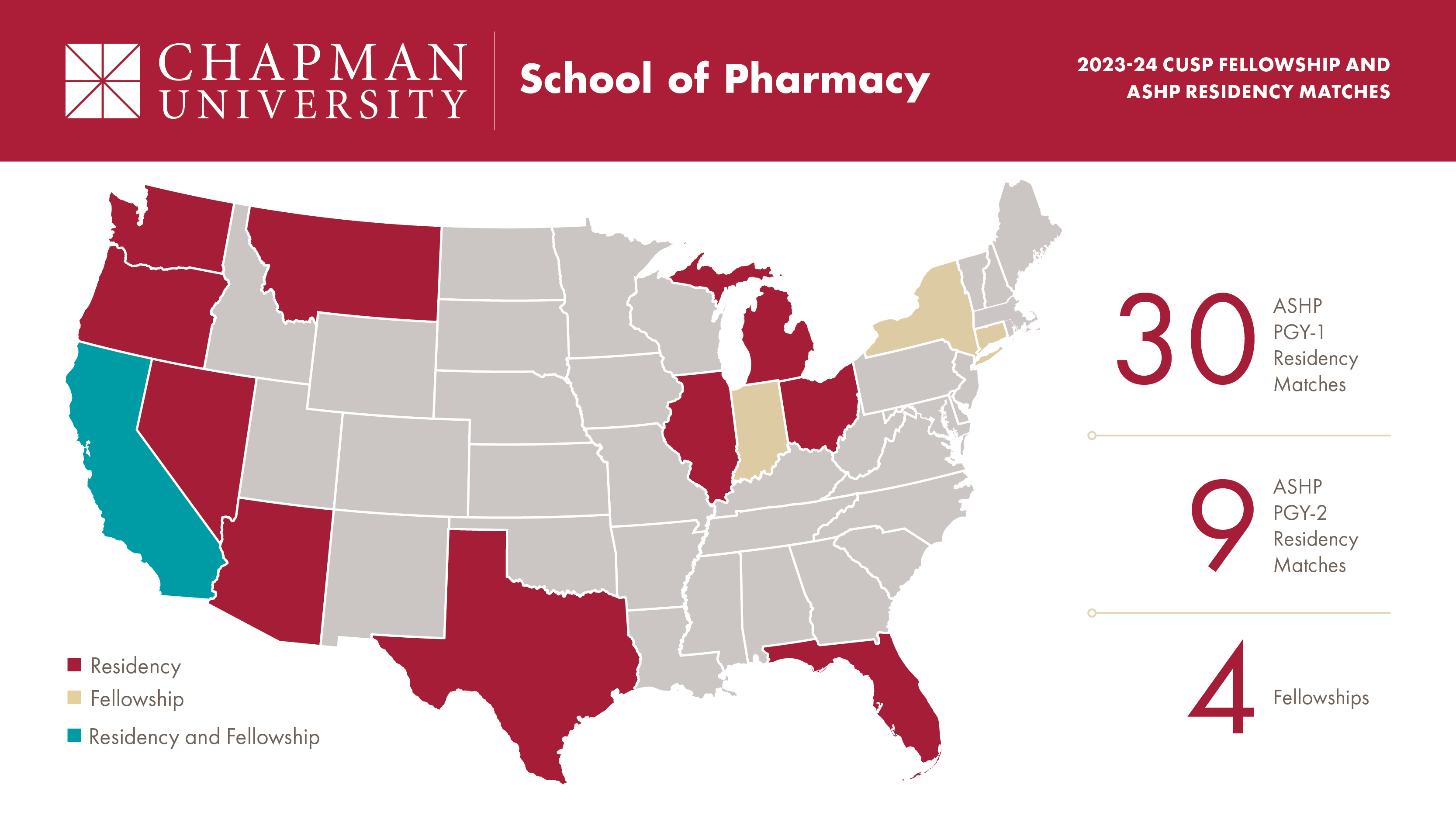 Questions
Please contact Dr. Jelena Lewis jelewis@chapman.edu.
See Chapman University Rinker Health Science Campus Map here.