»

Dean's Professional Advisory Group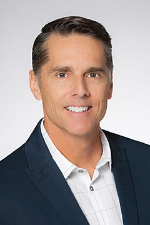 John W. Adams, Ph.D.
Senior Vice President, Reneo Pharmaceuticals
Irvine, CA
In his current role as Senior Vice President, Translational Science, Dr. Adams currently leads all non-clinical Research and Development efforts at Reneo Pharmaceuticals. He has over 30 years of scientific training, and 22 years of biopharmaceutical drug discovery and translational science experience. Prior to Reneo, he was Head of Research at Arena Pharmaceuticals, where he founded and led the cardiovascular research department, and later was responsible for drug discovery and translational research across multiple therapeutic areas including cardiovascular, neuroscience, immunology, and pain. Under his leadership, multiple small molecule assets progressed from research into clinical development resulting in multiple IND submission to the FDA and advanced clinical development. Dr. Adams' stewardship and scientific support of pre-clinical and clinical stage assets including ralinepag, olorinab, APD418 and etrasimod contributed to key out licensing milestones and ultimately to Arena's acquisition by Pfizer in 2022. Dr. Adams' academic scientific training began at the University of California, Santa Barbara receiving a Bachelor of Science in Biological Sciences with Distinction which was followed by a PhD in Physiological Science from the University of California, Los Angeles. He accepted a postdoctoral fellowship to study G protein coupled receptor pharmacology at the University of California, San Diego where he received multiple independent public and private grants to support his research.
Nazli Azimi, Pharm.D., Ph.D.
Founder & Chief Executive Officer, Bioniz Therapeutics
Irvine, CA
Dr. Azimi is Bioniz' founder, co-inventor of its core technology, and has served as the Company's Chief Executive Officer since its inception. After graduating from the University of Tehran with a doctorate in pharmacy in 1992, Dr. Azimi completed her post-doctoral immunology program at one of the premier research groups at the National Institutes of Health (NIH), directed by Dr. Thomas Waldmann, a pioneer in the field of immune-therapy. During a decade of research at the NIH as a post-doctoral fellow and an independent scientist, Dr. Azimi made seminal contributions to the field of immunology, which later became the foundation for Bioniz's platform technology. In 2004, Dr. Azimi joined the faculty at the Fred Hutchinson Cancer Research Center, where she studied immune cytokine responses to herpes virus. Prior to founding Bioniz, Dr. Azimi served as founder and CEO of Dermaheal USA, a privately held dermatology company. Dr. Azimi has authored over 30 peer-reviewed, high impact scientific publications and is the inventor of more than a dozen patents, including the Bioniz intellectual property patent estate.
Phillip J. Brancazio, MBA
Senior Vice President and General Manager, Par Pharmaceutical - an Endo Company
Irvine, CA
Mr. Brancazio has over 40 years of pharmaceutical and medical device industry experience. His career includes 23 years in Quality and Operations management with Bristol-Myers Squibb, and 12 years in Operations Management with DPT Labs, Andrx Pharmaceuticals (now Teva) and Haemonetics prior to joining Par in 2011. His experience includes managing and directing international supply chain, engineering, pharmaceutical technology and manufacturing organizations for the companies where he worked.
Phil has a Bachelor of Science Degree in Microbiology with a minor in Chemistry from Texas A&M University in 1974 and earned a Masters in Business Administration from the University of North Carolina, Greensboro in 1987. He is a member of ISPE, AAPS, ASQ and the 12th Man Foundation Texas A&M University.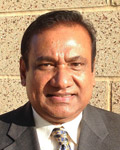 Kal Chatto, M.S. Pharm.
Co-Founder Genom Global Venture (A Division of Genom LIfe Sciences)
Mr. Kal Chatto, is an entrepreneur and business executive with 30 plus years' worth of expertise and experience in the biotech & pharmaceutical world. Mr. Chatto is an Adjunct Professor at Chapman University School of Pharmacy. He was also an Adjunct Visiting Professor for 4 years (3/'13-3/'17), Manipal College of Pharmaceutical Sciences, Manipal University ranked #1 in India.
In 2005, as the Co-Founder and Board Member, Mr. Chatto helped in building and shaping Manipal Acunova, which acquired Ecron, a top European Contract Research Organization (CRO) and became Ecron Acunova (EA), one of the most successful international CROs (Privately held). Ecron Acunova won the prestigious Proximire Award and Bio-Excellence Award and EA was acquired by Take Solutions in FY 2015- 2016. In 2007, he became the Co-Founder and Board member of Avitacor, LLC, a CRO focusing on Latin America, which was sold to a private investors group in Mexico.
In 1988, Mr. Chatto was recruited from the Glaxo Pharmaceutical's (now GSK) Marketing and Sales Leadership Team to be one the first 9 Amgen Founding Marketing and Sales leaders to launch and commercialize a major breakthrough biotech product, EPOGEN, followed by the world's top selling biotech medicines Neupogen, Aranesp, Neulasta and Enbrel. Mr. Chatto relentlessly contributed to Amgen's paramount success (market cap from $100 Million to $75.17 Billion in Q4'04) in becoming one the best biotech companies worldwide by improving values for patients, payers & providers, and stockholders.
Mr. Chatto was Co-Chair of the Host Committee for the 2004 FIP World Congress, New Orleans, U.S.A. In 2005, Mr. Chatto was awarded the "FIP Distinguished Service Award" by the International Pharmaceutical Federation (FIP) in recognition of his exceptional and distinguished contribution to FIP. Recognized globally, the award honors outstanding achievers who inspire others with their vision and leadership. Mr. Chatto also served on the board of leading professional organizations such as Federation of International Pharmacy (FIP) for Education and Research, American College of Clinical Pharmacy (ACCP) Research Institute as well as key pharmacy schools at the University of Arizona, University of Wisconsin, University of Tennessee, and USC.
Mr. Chatto received his B.Pharm from IIT (B.H.U) and M.S. in Pharmacy Administration from Long Island University, New York. He also completed Executive Management Programs from Marshall School of Business, USC, and Anderson School of Management at UCLA.
Reginald Gilyard, M.B.A.
Senior Advisor, The Boston Consulting Group
Reginald (Reggie) H. Gilyard is a Senior Advisor with The Boston Consulting Group (BCG) - a $5B+ global management consulting company which advises the world's largest companies and public institutions.
Reggie was formerly a Partner and Managing Director in the Los Angeles office of BCG, where he led BCG's Education practice in the US, focused on not-for-profit institutions. In addition, he served private sector clients in the retail, consumer goods, media and technology sectors. Outside of client work, Reggie led both local and specialized national recruiting programs for BCG; covering undergraduate, MBA, PhD and lateral hiring programs.
Reggie previously served as a member of the BCG America's Leadership Team, one of three company-wide regional boards. In addition, he currently sits on the board of the First American Financial Corporation, the Pacific Charter School Development corporation, and also the board of OCTANE. Prior to BCG, Reggie served in the U.S. Air Force as a Program Manager responsible for the development, production and fielding of global intelligence systems procured through government contractors.
Reggie is a 1985 graduate of the U.S. Air Force Academy where he received a BS in Mathematics/Operations Research, a 1989 graduate of the Air Force Institute of Technology where he received an MS in Computer Systems, and a 1996 graduate of the Harvard Business School where he received an MBA.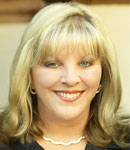 Linda A. Grace, RN, ADN, BSHS
President COSTech/KBM Business Management, Owner CDM Drugs
Corona Del Mar, CA
Over 30 years experience in the field of professional business and health care management, Linda Grace has extensive knowledge and experience in directing and managing all functional areas of the healthcare system. After receiving her R.N., Associates Degree at the State University New York and acquiring multiple certifications including Intravenous Therapy Certification, CRNI, Chemotherapy Certification, PICC Certification, Medical Coding, Billing, she went on to receive her B.S., Health Science from Chapman University, Orange, CA.
Her hands on clinical career included CCU, Post Open Heart, Surgical GYN, Oncology and Home Infusion Pharmacy. Working for several public and private national Home Infusion Pharmacies including Avon's Foster Medical and Infusion Care, WR Grace's NMC Home Care and Curaflex/Coram; she held the position of Vice President of Operations and Clinical Pharmacy and Nursing Services as well as President and founder of Curaflex's Mail Order Pharmacy. Publishing multiple articles and a textbook chapter on intravenous therapy, she taught both nurses and pharmacist's the art of Intravenous Therapy.
Linda went on to become a partner in Sutherland and Associates/Partners Consulting Group, an international pharmacy and hospital consulting firm. She served as Executive Director for the National Association for Vascular Access Networks (NAVAN) and Editor in Chief for their professional journal before starting COSTech, a California based consulting organization. COSTech emerged as a multi-dimensional health care management group focusing on all aspects of healthcare including financial feasibility and business management, regulatory management, compliance, quality management and accreditation services. It adapted to the ever-changing health care environment evolving to include turn-around, re-engineering, new start-up, marketing and sales, growth and expansion as well as social media services for Physician practices as well as pharmacy. Linda has enjoyed mentoring physicians in business growth and management for the past 15 years.
She currently owns several businesses including a Health Care Consulting Management Company, a full service retail, compounding and home infusion pharmacy and two wineries. Linda continues to consult with Physicians on a project basis and acts as Quality, Regulatory and Compliance Officer for CDM Drugs and Community Infusion Services.
For fun, Linda is working on her second career as proprietor of Giracci Vineyards and Farms and Cowboy Canyon Winery, a group of family owed wineries in Orange County. Linda is an ardent supporter of philanthropic causes in Orange County, and is involved in several charities currently sitting on the Board of Directors for Laura's House and the Silverado Modjeska Recreation and Parks Department while supporting other charities such as CHOC and the Roosters Foundation. She enjoys spending time with her husband and four children. With a lifelong passion for quality of patient care she is dedicated to assisting the community in adapting to the changes in the healthcare environment.
Tom Hill, PharmD
Vice President of Operations, St. Joseph Hospital
Orange, CA
Tom Hill, Pharm.D, is a hospital executive with 39 years of hospital operations experience. He is currently Vice President of Operations at St. Joseph Hospital in Orange, California. In this role he oversees hospital operations in areas including all facility Support Services, Clinical Ancillary Departments (Pharmacy, PT/OT, and Speech), Outpatient Clinical Services (Center for Cancer Prevention and Treatment, Dialysis and Transplant Center, Wound Care Center) and facility Design and Construction.
Prior to joining the St. Joseph Health System, Tom spent 26 years at St. Mary Medical Center in Long Beach with progressive leadership responsibilities in the areas of Pharmacy, Quality Management, Utilization Management, Risk Management and Safety and Operations (all support and ancillary services). From 1978 – 1993 Tom also held the position of Assistant Clinical Professor of Pharmacy with the University of Southern California School of Pharmacy.
Dr. Hill received his Bachelor's Degree in Biology (University of Oregon) in 1970 and his Bachelor's Degree in Pharmacy (Creighton University) in 1973. He earned his Doctorate Degree in Pharmacy from the University of Southern California in 1974.
In addition to his role at the hospital, Tom is also active in the community and has held several community service positions serving as a Member of the Board of Directors for the Long Beach Metropolitan YMCA (1998-2000) and the YMCA of Orange (2001-2003). Since 2003 he has been active in a leadership role with the Orange Chamber of Commerce, serving as a Board of Directors Member since 2003 and the CFO from 2006-2009.
Tom lives a very active lifestyle. He enjoys all outdoor activities including camping, fishing and golf. He especially enjoys spending time with his family and friends. He is married and has two daughters.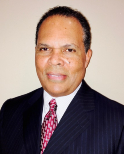 Brian Jones
VP and General Manager, Siegfried
Irvine, CA
Brian Jones has over 35 years of experience in the field of pharmaceutical manufacturing operations directing and managing all functional levels of both small and large scale commercial production and development products for clinical trials. After receiving his B.S in Biological Sciences from U.C. Irvine, he performed medical technology support at U.C.I.M.C. laboratories functioning in a number of roles within the hospital environment. Thereafter, he performed large-scale commercial manufacturing operations with Procter & Gamble where he began his management career; which included engineering and facility support functions while gaining progressive leadership responsibilities for manufacturing consumer products.
Brian's interest in providing products that improved human health compelled him to further his education with graduate studies in Human Biology at C.S.U.D.H., and applying his knowledge and management skills to produce healthcare products such as sterile and solid oral dosage drugs. His career has spanned development of new formulations and sterile filling of parenteral products which occurred at McGaw, International Medication Systems, Watson Laboratories, Teva Parenterals, and CIMA Labs with new fast-dissolve technologies and use of robotics. He has expanded his career in pharmaceutical operations for contract manufacturing of drug products for the past seven years with Siegfried Pharmaceuticals in Irvine, CA, where the latest technologies for sterile drug delivery of small and large molecule products are scaled to commercial delivery.
Brian is licensed with the State of California as a Designated Representative License Drug Wholesaler and has been a Board member of the International Society of Pharmaceutical Engineers (ISPE). As a longtime resident of Irvine since his attendance at U.C.I., he has enjoyed the growth of the city, and to be able to contribute to the continued growth of pharmaceutical sciences and industry through the participation on the Dean's Professional Advisory Group for Chapman University School of Pharmacy.
John Jones, RPh, JD
Senior Vice President of Professional Practice and Pharmacy Policy, OptumRx
Irvine, CA
John Jones is the Senior Vice President of Professional Practice and Pharmacy Policy at OptumRx, a United Health Group Company, in Irvine, California. He is licensed as both a pharmacist and an attorney. He has broad experience with more than 35 years of pharmacy practice ranging from chain and independent community pharmacy to hospital, home infusion and managed care pharmacy. He has applied his legal skills in the fields of managed healthcare legislative policy and regulation, health insurance, healthcare contracting, and interstate regulatory compliance for prescription mail service and pharmacy benefit management companies. John serves as Chairman of the Board of Directors of URAC. URAC accredits more than 600 healthcare companies for quality nationwide via its 24 accreditation programs across the healthcare continuum. John has a long involvement with the Academy of Managed Care Pharmacy where he chaired numerous committees, served on its Board of Directors, as its Treasurer and its President.
John served on the California Board of Pharmacy for eight years, two of those years as its president. He is an active member and leader of the Pharmaceutical Care Management Association (PCMA). He also teaches Law and Ethics at the University of California at San Diego Skaggs School of Pharmacy.
John is a native of Idaho and graduated from Idaho State University with a Bachelor of Science in Pharmacy. He earned his law degree from the University of San Francisco.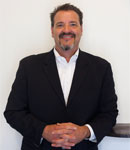 Chad Kearns, PharmD
Owner and Director of Pharmacy for CDM Drugs
Corona Del Mar, CA
Dr. Kearns has 25 years of healthcare management experience. He is the co-founder and Vice-President of Creative Outcome Solutions Technology, Inc. dba COSTech® and is co-founder of COSTechtivity®; COSTech's proprietary software package used to collect, compile, report and analyze outcome data. He is also President and CEO of Community Infusion Services, Inc. and KBM Enterprises, Inc. Dr. Kearns has developed Disease Management programs in cooperation with field experts on several disease states and is published in the areas of Continuous Quality Management and Disease State Management.
He received his Doctorate in Pharmacy from the University of Pacific, in Stockton, CA. His clinical training included work at the Tripler Army Medical Center in Honolulu, HI, where he was a team member of a pharmacy management group responsible for the overall medical therapy management of the oncology patients in the outpatient clinic setting. This included the clinical monitoring, management and administration of chemotherapeutic agents and protocols as well as ancillary medications.
Dr. Kearns has held the position of Southern California Infusion Supervisor for Pharmacy Corporation of America (PCA). While at PCA, Dr. Kearns assisted in developing their Home Infusion and Sub-Acute Infusion Programs and Policies and Procedure Manuals for Beverly Enterprises, the parent company of PCA.
Dr. Kearns then went on to hold the position of Director of Pharmacy for Children's Home Care of Los Angeles (CHLA), the home health program of Children's Hospital of Los Angeles. In this position, he took the program through JCAHO Accreditation, developed the Patient Care Management Program, oversaw operations and clinical departments managing over 500 pediatric patients and managed the Investigational Protocol Program for the physician's of CHLA.
Dr. Kearns went on to Modern Healthcare to assist in JCAHO Accreditation and development of their Patient Care Management Program directing the clinical teams assigned to UCLA and Daniel Freeman Medical Center. It is here where his teams monitored and assisted the physician/medical staff in the patient care management of highly complex Bone Marrow Transplant patients (UCLA) and Kidney Transplant patients (Daniel Freeman) in the home setting, giving Dr. Kearns the background and experience which sets him apart today as a well know clinical management expert.
Currently, Dr. Kearns is Owner and Director of Pharmacy for CDM Drugs, a full service pharmacy management program focusing on comprehensive clinical patient management systems that optimize therapeutic outcomes. Dr. Kearns is well known for his clinical management of high acuity, complicated infusion patients with multiple comorbidities and their successful therapy management.
Chad has been very active in his philanthropic organization, the Roosters Foundation, raising money for children's charities in Orange County. He enjoys spending time with his family, watching his twin boys play football, making wine, cooking and gardening.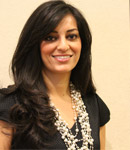 Parmis Khatibi, PharmD
Antithrombotic/Anticoagulation Clinical Specialist, University of California Irvine Medical Center
Irvine, CA
Dr. Khatibi manages a whole spectrum of patients in her clinic who require treatment of thromboembolic diseases and associated complications. Her clinical research interests are in venous thromboembolism and the degree of morbidity and mortality associated with this disease. She recently helped implement Medication Safety Clinics at the UCI Medical Center and has served on the Medication Therapy Management task force for CSHP.
Dr. Khatibi received her bachelor's degree from Texas A&M University and attended The University of the Pacific School of Pharmacy where she earned her doctorate. She completed a post-doctoral/residency training program at Loma Linda University Medical Center. Prior to her matriculation for her doctorate, Parmis was a high school teacher in a poverty-stricken area of south central Los Angeles. She implemented many programs that dealt with gang prevention as well as self-esteem and self-confidence issues for young women.
Parmis is dedicated to learning about and becoming engaged with the most pressing challenges facing future generations and dedicates her time to political and philanthropic causes. She has served in executive board member and committee member capacity for Girls, Inc., Young Executives of America, Blind Children's Learning Center, California Women's Leadership Association, World Affairs Council of Orange County, Gen-Next, American Red Cross of Orange County, Zoroastrian Youth of North America, Public Affairs Alliance of Iranian Americans-Next-Gen, and Farhang Foundation.
Keith Lewis, RPh, MD
Professor and Chairman Department of Anesthesiology Boston Medical Center Boston University School of Medicine, Vice-President Plexus Management Group, Inc.
Dr. Lewis chairs multiple committees including the Medication Safety and Quality Committee, Surgical Robotics Committee, Simulation Committee, Perioperative Services Guidance Team and is Director of the Operating Room Executive Committee. Dr. Lewis was instrumental in the creation of AAM's own consultant firm called Plexus Management Group, Inc., serving as Vice-President, providing consultations in perioperative management and leadership around the country.
Dr. Lewis' areas of expertise include cardiac and vascular anesthesia and motivating change in the health care. Currently, Dr. Lewis is involved in creating OR's of the Future and developing new health care approaches to streamline patient flow and avoid waits and delays. Dr. Lewis lectures around the country on OR management topics including open vs. block scheduling, managing flow and variability, strategies to minimize risk and positioning your ORs for the future. Dr. Lewis has been involved with the IHI, IHO and the Joint Commission in presentations on managing flow and variability. In addition, Dr. Lewis was instrumental in the design of the Moakley Ambulatory Surgery Center at Boston Medical Center which is a state-of-the-art facility showcasing new and creative innovations.
Dr. Lewis created the Ellison Pierce Symposium hosted annually in Boston entitled, "Positioning Your ORs for the Future" which is in its 8th year and attracts attendees from all over the country and is the first of its kind. Dr. Lewis serves on several Boards including Plexus, the BMC Healthnet and the AAM and BMC malpractice companies (founding member). Bringing organizations to the next level by motivating and maintaining change is one of Dr. Lewis' main areas of expertise.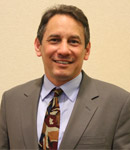 Mike Pavlovich, PharmD
Co-Owner, Westcliff Compounding
Newport Beach, CA
He is one of two pharmacists ever named to serve as USOC's Team Pharmacist, and was a member of The USOC Medical Team for the XXIX Olympiad in Beijing. His experience was detailed in a cover story published by Drug Topics in 2008. He has addressed professional healthcare organizations nationwide on a variety of pharmacy-related topics and has advised clients from Major League Baseball, the National Basketball Association, the National Football League, the National Hockey League and the NCAA for over 12 years. He has consulted sports-based clients as far away as Europe and the Middle East. He represented APhA on a joint task force with the National Athletic Trainers' Association charged with creating guidelines for managing medication use in the athletic training facility and was a contributing author for the "National Athletic Trainers' Association Position Statement: Anabolic-Androgenic Steroids". He has recently been appointed to the California Department of Justice's working group charged with reforming the state's prescription drug monitoring system. He has practiced in long-term care, hospice, mail-service, compounding, and community pharmacy.
Dr. Pavlovich is Past President of the California Pharmacists Association. He has chaired the APhA Policy Committee, and the House of Delegates Nominating Committee; and has served numerous committees of APhA and CPhA. He has been recognized by CPhA as Student of the Year in 1989, and Distinguished Young Pharmacist in1995, and received the American Pharmacists Association Academy of Pharmacy Practice and Management Distinguished Achievement Award in Specialized Pharmacy Practice in 2012. In 1995 he was named to the Honorable Order of Kentucky Colonels.
He is married to Lisa, and is the father of Nicole, Aaron and Ty.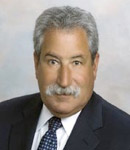 Robert Pollock, BPharm, MS
Senior Advisor and Outside Director to the Board Lachman Consultant Services, Captain, 0-6 U.S. Public Health Service, Commissioned Corps, Retired
Encinitas, CA
Previous to his time with Lachman, worked in various administrative roles for the United States Public Health Service (USPHS) Food and Drug Administration (FDA), Center for Drug Evaluation and Research (CDER), Office of Generic Drugs (OGD) and clinical roles for USPHS. Robert received his Bachelor's of Science in Pharmacy from the University of Rhode Island and a Masters of Science in Pharmacy Administration from the same institution. He is a Fellow of the American Foundation for Pharmaceutical Education and is credited with many publications and presentations.
Previous to his time with Lachman, worked in various administrative roles for the United States Public Health Service (USPHS) Food and Drug Administration (FDA), Center for Drug Evaluation and Research (CDER), Office of Generic Drugs (OGD) and clinical roles for USPHS. Robert received his Bachelor's of Science in Pharmacy from the University of Rhode Island and a Masters of Science in Pharmacy Administration from the same institution. He is a Fellow of the American Foundation for Pharmaceutical Education and is credited with many publications and presentations.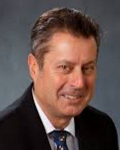 Michael Rigas, PharmD
Chief Clinical Officer
KabaFusion, LLC, Cerritos, CA
Dr. Rigas is the Chief Clinical Officer, co-founder, and principal in KabaFusion. An infusion Therapy Company started in 2010, which is dedicated to managing IVIG, other Chronic, and Acute therapies nationwide.
Previous to this, in 2008 he joined Geisinger Health System as its Associate Chief Innovation Officer for Pharmaceutical Care and Chief Clinical Officer for VITALine CareSite Pharmacy Services.
Before moving to Geisinger, Dr. Rigas served as the Senior Vice President of Clinical Affairs at Crescent HealthCare in Anaheim, California, a large alternate site pharmacy company specializing in infusion and specialty pharmacy therapies.
He graduated from USC School of Pharmacy with his Pharm.D. Degree and completed his residency at UC San Francisco Hospitals and Clinics in 1982. He spent the first Board years of his career in the hospital arena serving as the Chief clinical pharmacist in 3 different 200+ bed community hospitals. From 1998 to 2002 Dr. Rigas managed pharmacies and nursing operations for a nationwide infusion company with 32 pharmacies in 22 states at the Vice President level.
Dr. Rigas' areas of expertise include Antimicrobial therapy, Immunoglobulin therapies, Nutritional support, Inotropic therapies, Pain control, improving clinical and financial outcomes, and payer and contract relations. He is also active in the High Cost Biologic/Specialty Pharmacy and infusion industries. He has worked on standardized coding for infusion billing, universal access via Patient Assistance Plans and managing Medicare Part D issues in front of the California Association of pharmacy, and CMS regional managers. Dr. Rigas holds membership in the American Society of Hospital Pharmacists, the National Home Infusion Association, and the American Academy of Neurology, and the Clinical Immunology Society.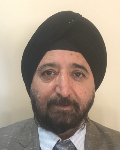 Gurjit Sethi
Former Owner, President and Pharmacists-In-Charge of Pioneer Pharmacy
Mr. Sethi grew up in India where he was raised in a family of pharmacists and entrepreneurs. As a result, his entrepreneurial skills and a compassionate spirit were developed when he was young. He graduated from the University of New Delhi in 1976 with a Bachelor of Science in Pharmacy.
After passing the California State Board of Pharmacy exam in 1981 he went on to work as a Staff Pharmacist, Assistant Chief Pharmacist, and the Chief Pharmacist at Maxicare Pharmacy in Northridge, California until October of 1989.
After heading the operations of a retail pharmacy, he decided to start his own practice of Pharmacy in Southern CA. He specialized in Infectious disease management with an emphasis on practicing in the field of HIV infection and management of the AIDS syndrome. In November 1989, Mr. Sethi opened, Los Felis Pharmacy, an HIV/AIDS specialty pharmacy practice in Los Angeles and Oaks Pharmacy in Sherman Oaks, CA which he operated and managed until he founded Pioneer Pharmacy in Orange County CA in November of 2001.
Under his leadership, clients were served with the utmost respect and excellent customer service at these specialty retail Pharmacies. By 2008 he had grown the business from inception into what was now one of the leading privately-held HIV/AIDS specialty pharmacies in southern California.
During his career in retail pharmacy, Mr. Sethi not only embraced a philosophy of fiscal proficiency, he trained his staff in the importance of compassion and he excelled in all aspects of the responsibility in the delivery of HIV/AIDS medications.
Under Mr. Sethi's leadership, Pioneer Pharmacy and all his other retail stores had established a reputation as the premier provider of HIV/AIDS prescription drugs and therapies in Los Angeles, Orange, Riverside, and San Bernardino counties in southern California.
Retired from his retail business operations in 2010, Mr. Gurjit currently enjoys assisting community pharmacists with his knowledge and expertise. He enjoys mentoring new graduates and offers his consulting services to those in need of expert advice in setting up a successful practice of specialty and or general retail pharmacy.
He volunteers at senior centers to offer workshops regarding medication safety and adherence to the med regime. He loves to travel as well as serve in various charitable organizations. He is always willing to serve and give back to the profession he loves.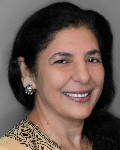 Mohinder Sethi, RN, BSN, INC-BC, BSc, DHMS
Nurse Coach
Mohinder Sethi was born and raised in New Delhi India, obtained bachelor's in health science, and completed her degree in Homeopathic Medicine and Surgery from Nehru Homeopathic Medical College and hospital, Delhi University, New Delhi India.
After migrating to United States in 1984, Mohinder continued to practice homeopathy while pursuing a degree in Nursing from California State University Northridge. As a registered Nurse, she has held jobs as a clinician, Manager, Director and a consultant in the home health arena. As a liaison Nurse for HIV specialty pharmacy, she led the medication adherence program and Nutrition support groups. Also worked as the program manager with Roche pharmaceutical in their 'Nurse Connections" an HIV specialty program. Mohinder graduated as an Integrative Nurse Coach from International Nurse Coach Academy, New York in 2011 followed by certification from The American Holistic Nurse Association, and was trained in Nutrition and wellness from the Institute of Functional Medicine.
Mohinder served as Executive director of Community care foundation, a charity co-founded with her pharmacist husband in 2001. In 2019, after deciding to spend more time volunteering as a patient advocate, Mohinder volunteered to mentor and coach for youth and other organizations, and transitioned out of the job as a Director of Patient Care Services at PEC Home Health and Hospice in Garden Grove, CA.
Mohinder is currently working as a Nurse Coach to help make a difference in the lives of people with chronic diseases whilst fulfilling her passion for coaching/teaching holistic health modalities for optimum health.
Her love for cooking helps her incorporate therapeutic recipes for nutritious meals keeping the principle of Ayurveda the ancient system of health and healing, Homeopathy, the system of medicine that gave us insights into our vital force and immune system. Above all, Mohinder is willing to share the knowledge attained and wisdom inherited with the masses to create health by design, so we may continue to be connected to our roots while we stay strong and thrive against all odds in the modern world. Mohinder is looking forward to serving the community at Chapman school of pharmacy.
Ken Tokita, M.D.
Medical Director
KSK Medical, LLC.
Dr. Tokita is a Radiation Oncologist and Medical Director at KSK Medical, LLC. He received his Bachelors of Science Degree in Chemistry and pursued his medical degree at the University of Washington. He interned at the University of Southern California and underwent residencies for Internal Medicine at the Mayo Clinic and completed his radiation oncology residency at the University of Washington. He proudly served as a U.S. Army physician and was the Founding Director at Torrance Memorial Hospital and St. John's Health Center. Dr. Tokita eventually settled his practice in Orange County, California. He is the first physician to own and operate a private cancer treatment center with radiation therapy, full diagnostic imaging, and surgical suite. With over 35 years of experience, Dr. Tokita is one of the nation's foremost experts in radiation therapy. Dr. Tokita has been at the forefront of many cancer treatments. A few of his accomplishments includes the use of ultrasound for prostate cancer, the use of chemotherapy with radiation therapy for breast cancer which improved cure rates, implanting permanent seeds by ultrasound, High Dose Rate Brachytherapy for prostate cancer treatment and the first to research and use spacer material for prostate cancer to protect and minimize rectal injury. Dr. Tokita has developed many other treatment techniques used today and continues to develop advanced techniques that place him on the leading edge in radiation oncology.
Catherine C. Turkel, PharmD, MBA, PhD
President
Novus Therapeutics, Inc.
Dr. Turkel, President of Novus Therapeutics, is responsible global research and development, as well as commercial strategy and development. She has more than 30 years of combined clinical practice and drug development experience and has successfully led global development project teams resulting in multiple registrations of new drug treatments around the world. Prior to joining Novus Therapeutics in 2015, Dr. Turkel held several R&D leadership positions at Allergan, Inc., including Vice President of Clinical Development for Neurology, Urology, and Pain; Vice president of Global Medical Affairs; and other positions from 1998 to 2015. Prior to Allergan, Dr. Turkel served as Director of Drug Development, Regulatory Affairs, and Data Management at Cypros Pharmaceuticals from 1995 to 1998. Dr. Turkel's industry tenure also includes past positions at IVAC Corporation, California Clinical Trials, and Siemens Infusion Systems, as well as many years as a hospital-based critical care pharmacist. Dr. Turkel has published numerous peer-reviewed journal articles on topics including the use of BOTOX® for the treatment of cerebral palsy spasticity, poststroke spasticity and chronic migraine. In addition, she has numerous publications as a co-author on epidemiology of chronic migraine. Dr Turkel's work has appeared in such journals as New England Journal of Medicine, Neurology, Headache, Cephalalgia and others. She is lead author or significant co-author on more than 100 abstracts, posters and/or manuscripts. Dr. Turkel holds a Doctor of Pharmacy from the University of the Pacific, an MBA from the University of California, Irvine, and a Doctor of Philosophy in Business from Capella University.
Mark L. Walberg
American Actor and Television Host
Mark L. Walberg has been a fixture of American television for decades. For the past 15 years, millions have enjoyed him as the host of Antiques Roadshow - PBS' highest-rated original prime-time show. In addition, Mark is happy to reprise his role as host of the hit dating/reality show Temptation Island on USA Network.
Walberg started his TV career as a production assistant at Dick Clark Productions, but quickly moved in front of the camera as the announcer for the popular game show, Shop Til You Drop. He then hosted ESPN's Burnt Toast, an extreme sports magazine show. It was there that the late Brandon Tartikoff noticed his work and, in 1995, executive produced the nationally syndicated The Mark Walberg Show.
Since then, Mark has hosted numerous series including USA's The Big Date, GSN's Russian Roulette, and, in 2001, Fox's highest-rated show ever, Temptation Island. Mark also created and executive produced Sunday Dinner, the first original series of the Odyssey Network, now Hallmark Channel. He and his team received an Emmy nomination and a Silver Telly win for their PBS special, Buried History with Mark Walberg.
While Mark has loved being a game show host, he also has proven to be a great contestant, winning The Weakest Link as a celebrity contestant playing for one of his charities, Goodwill SoCal.
Mark's biggest joy comes from his family. Mark has been married to actress, Robbi Morgan Walberg for more than 30 years. Robbi is a triple-threat show business veteran, spanning tv, film, and Broadway. In addition to being a member of the original company of the Broadway hit, "Barnum" starring Jim Dale and Glenn Close, she also holds the distinction of being the first "victim" in the cult classic horror film, the original Friday the 13th.
Robbi and Mark have two children. Son, Morgan, 27 is a Naval Aviator their daughter, Goldie, 23, is a professional ballerina.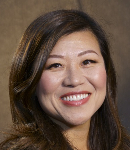 Linh Lee, Pharm.D.
Director of Health and Wellness/Pharmacy
Linh Lee is the Director of Health & Wellness/Pharmacy for Ralphs Pharmacy, a division of The Kroger Company. She received her Doctor of Pharmacy degree from the University of Southern California, School of Pharmacy and completed a PGY1 Community Pharmacy Residency Program at USC. Linh has held several positions with Ralphs Pharmacy, including Pharmacy Manager, Pharmacy Human Resources Manager, Division Clinical Care Coordinator, and Division Pharmacy Sales Manager/Assistant Director of Pharmacy. In her past roles, Linh has developed, coordinated, and implemented various clinical services for Ralphs Pharmacy including immunizations and disease state management programs. Prior to her return to Ralphs Pharmacy in her current position, Linh was the Pharmacy Development Manager at Kroger Specialty Pharmacy. While at Kroger Specialty Pharmacy, Linh was responsible for the operations and business development for the West Coast, integrating specialty pharmacy into the community pharmacy environment. Some of her professional affiliations include the American Pharmacists Association, California Pharmacists Association, Academy of Managed Care Pharmacy, Phi Delta Chi Pharmacy Fraternity, and Phi Lambda Sigma Leadership Society. Linh was the Past-President for the Orange County Pharmacists Association and is active in several committees within the industry and profession. She was previously recognized as a Rising Star with Progressive Grocer Top Women in Grocery.