»

Municipal Law Symposium Speakers

Learn more about the speakers for the Municipal Law Symposium.
Arif Alikhan
Arif Alikhan is the Special Assistant for Constitutional Policing and the highest ranking civilian commander at the Los Angeles Police Department (LAPD). He oversees LAPD's internal audits and inspections, planning and research, risk management, legal affairs and government affairs. He also serves as a senior policy advisor to LAPD Chief Charlie Beck. Chief Beck appointed Mr. Alikhan in October of 2013 and he began serving with the LAPD on February 10, 2014.
Before joining the LAPD, Mr. Alikhan served in several senior homeland security, counterterrorism, and law enforcement positions in Los Angeles and Washington, D.C. He was a federal prosecutor with the United States Attorney's Office in Los Angeles for nearly a decade, served as a senior advisor to two U.S. Attorneys General in Washington, D.C. during the George W. Bush Administration, and was appointed to the Obama Administration in 2009 as the Assistant Secretary for Policy Development at the U.S. Department of Homeland Security. His local government experience includes serving as the Deputy Mayor for Homeland Security and Public Safety for the City of Los Angeles from 2006 to 2009 and most recently as the Deputy Executive Director for Homeland Security, Law Enforcement and Fire Services for Los Angeles International, LA/Ontario International and Van Nuys airports.
Mr. Alikhan's academic experience includes serving as the Distinguished Professor of Counterterrorism and Homeland Security at National Defense University's College of International Security Affairs at Fort McNair in Washington D.C. and as an adjunct faculty member at the University of Southern California's Gould School of Law. He has been a featured lecturer at Harvard University's Kennedy School of Government, UCLA, USC, Penn State, the University of North Carolina, San Diego State University, Loyola Law School Los Angeles, the University of California at Irvine and King's College London. He has also participated on numerous panels for research and policy institutes such as the RAND Corporation, South Asia Society, Annenberg Retreat at Sunnylands, and the Aspen Institute.
Mr. Alikhan graduated with honors from Loyola Law School in Los Angeles where he was Chief Articles Editor of the Loyola of Los Angeles Law Review. He served as a judicial extern to Judge Arthur L. Alarcon of the U.S. Ninth Circuit Court of Appeals and as a judicial law clerk for United States District Judge Ronald S.W. Lew in the Central District of California. He subsequently worked as an associate in the White Collar Crime Group at the Los Angeles firm of Irell & Manella and then joined the criminal division of the U.S. Attorney's Office in Los Angeles where he served as the first Chief of the Cyber and Intellectual Property Crimes Section for the Central District of California.
Mr. Alikhan earned a Bachelor of Arts degree in Social Ecology from the University of California at Irvine where he graduated cum laude. He participated in executive education programs at Harvard's   Kennedy School of Government on crisis leadership and has received several professional certifications in computer security, aviation, and airport security.
Mr. Alikhan is an appointed Patron of the International Centre for the Study of Radicalisation in London and serves on the Director's Advisory Board for the National Counterterrorism Center in Washington, D.C
Peter Bibring
Peter Bibring (@PeterBibring) is a senior staff attorney at the ACLU of Southern California and director of police practices for the ACLU of California. He joined ACLU SoCal as a staff attorney in 2006.
Peter works on a wide range of police-related issues, including race and bias in policing, gang injunctions, excessive force, search and seizure, police interference with First Amendment rights, national security, civilian oversight, and surveillance.
Peter's cases include Vasquez v. Rackauckas, a successful due process challenge to enforcement of a gang injunction in the city of Orange, California; Fazaga v. FBI, a challenge to the FBI's surveillance of mosques in Orange County; Nee v. County of Los Angeles, a suit on behalf of photographers unlawfully detained for photographing in public; Gordon v. City of Moreno Valley, a challenge to racially-targeted, warrantless raids on African American barbershops; and Fitzgerald v. City of Los Angeles, a lawsuit targeting unlawful searches and detentions in L.A.'s Skid Row area.
Prior to joining the ACLU, Peter worked in private practice, specializing in civil rights and workers' rights. Peter clerked on the United States Court of Appeals for the Second Circuit and the United States District Court for the Northern District of California. He graduated from New York University School of Law, where he was an editor-in-chief of the NYU Review of Law and Social Change, and from Harvard University.
Allison E. Burns
Allison E. Burns is a shareholder at Stradling Yocca Carlson & Rauth, P.C. Ms. Burns has particular experience in local agency governance matters, civil rights litigation, eminent domain, general real estate litigation, contract disputes, and construction disputes. Her experience also includes economic development, affordable housing litigation, land use and planning litigation and representation, relocation and acquisition disputes, conflicts of interest, Public Records Act and Brown Act challenges and compliance and litigation, environmental contamination and remediation and cost recovery actions, water rights, and the dissolution of redevelopment. Ms. Burns serves as assistant City Attorney to the City of Lancaster and general counsel to the Chino Basin Desalter Authority, Emerald Bay Service District, San Juan Basin Authority, and Santiago Aqueduct Commission.
Ms. Burns received her JD degree from the University of California, Davis School of Law in 1998, having served as a judicial extern for Justice Fred K. Morrison, Third District Court of Appeal, State of California, in 1996, and Honorable Garland E. Burrell, U.S. District Court of the Eastern District of California, in 1997. She earned her B.A. degree with honors in 1995 from the University of California, Irvine, where she received the Marder Essay Award for her honors thesis.
Timothy Burr Jr.
Timothy Burr Jr. is the Manager of Government Relations for Lyft, a ridesharing company based out of San Francisco.  Launched in 2012, Lyft now operates in nearly 70 markets nationwide.  Timothy manages government relations and public policy as part of the Western States Policy team, and is responsible for crafting legislative and regulatory solutions for Lyft.
Prior to joining Lyft in October 2014, Timothy served as a Deputy District Attorney in the Alameda County District Attorney's Office for six years.  He prosecuted over 30 jury trials to verdict as lead prosecutor, with convictions for first degree murder, and the attempted murder of a peace officer.  Timothy handled a wide range of cases, including homicide, domestic violence, sexual assault, rape, and robbery cases.  He also served on the District Attorney's Legislative Committee, making policy recommendations on pending legislation in California regarding law enforcement and criminal justice issues.  
Prior to law school, Timothy worked in the United States Senate, serving on the staff of both Senator Dianne Feinstein (D- CA) and Senator Debbie Stabenow (D- MI).  A Bay Area native, Timothy returned from Washington D.C. to California to attend Santa Clara School of Law where he earned his J.D.  While at Santa Clara Law, he served as a legal fellow at the Leon and Sylvia Panetta Institute for Public Policy, and externed for Superior Court Judge Judge Brian C. Walsh.  Timothy also studied Public International Law at Magdalen College, Oxford.  
Timothy earned his B.A. from University of California, Davis in both Political Science and History, where he served as ASUCD Senate President and earned the Chancellor's Award for outstanding graduates.  
Timothy currently sits on the San Francisco Bar Association Barrister's Club Board of Director's, and as the Board's Diversity Director. 
Joan L. Cassman
Joan L. Cassman is a partner at Hanson Bridgett LLP. Named as one of the "Top 25 Municipal Lawyers of California" by the Daily Journal in December of 2011, Ms. Cassman leads the firm's government and public agency groups. With almost 35 years of practicing law at Hanson Bridgett, she has gained a depth of experience in the three primary areas of public sector law served by the firm: general municipal law, and the public transportation and water industries.
As a skilled municipal lawyer, Ms. Cassman has been the City Attorney for the City of Millbrae since 1989. She also has served a number of cities as special counsel. Among these are San Carlos, Costa Mesa, Brentwood, San Luis Obispo, and Berkeley. For San Carlos and Costa Mesa, she has been called upon to help navigate cutting edge issues involving the outsourcing of services by these general law cities. Ms. Cassman serves as the Evaluator for the City of San José Elections Commission and recommends disposition of all complaints alleging ethical violations under the San José Municipal Code.
Ms. Cassman is General Counsel to the Peninsula Traffic Congestion Relief Alliance, a transportation demand management joint powers authority of 17 cities and the County of San Mateo. She also represents the San Mateo County Transit District, the Peninsula Corridor Joint Powers Board, San Mateo County Transportation Authority, and Metrolink in Southern California. In the area of water, Joan is the General Counsel for the Mid-Peninsula Water District. 
Over her career, Ms. Cassman has developed expertise in a wide spectrum of issues including election law, environmental and real property matters, railroad operations, purchase of service arrangements, franchise agreements, public works projects, municipal finance, rate setting, government reorganization and annexation. Ms. Cassman has represented both public and private entities in government proceedings involving all aspects of development, contracts and procurement, and bid protests.
James M. Chapin
James M. Chapin is the Senior Deputy County Counsel in San Diego, California and has been with this office for ten years. Mr. Chapin was counsel for Sheriff William D. Gore in challenge to California's concealed carry licensing statute in Peruta v. County of San Diego, 758 F. Supp. 2d 1106 (S.D. Cal. 2010) (summary judgment granted in favor of Sheriff). Ninth Circuit panel opinion, 742 F.3d 1144 (9th Cir. 2014), pending.
Mr. Chapin has over 25 years public entity litigation experience -- trials and appeals in civil rights, personal injury, employment, contracts, taxation, elections, public records and land use. Before this current role, he spent 20 years with the San Diego City Attorney's Office and was the Head of Civil Litigation Division from 1997-2001.
Mr. Chapin earned his JD from the University of Florida College of Law in 1977.
Yassi Eskandari-Qajar
Yassi Eskandari-Qajar works at the Sustainable Economies Law Center (SELC), an Oakland-based nonprofit providing legal education, research, advice, and advocacy for more just and resilient local economies. She directs SELC's City Policies and Community Currencies programs, identifying the legal barriers to the grassroots sharing economy, and identifying policy opportunities for shared housing, shared transportation, urban food systems, complementary currencies, and community-owned renewable energy. Ms. Eskandari-Qajar is also in her third year of the California State Bar's Law Office Study Program, a little-known path to becoming a (debt-free) lawyer without going to law school.
Joyce M. Hicks
Joyce M. Hicks is the Executive Director of the San Francisco Department of Police Accountability (DPA), formerly known as the Office of Citizen Complaints(OCC), a position she has held since November 2007. The OCC was created by a voter adopted San Francisco City Charter amendment in 1982 with the mission of conducting fair and impartial investigations of civilian complaints of police misconduct or failure to perform a duty by members of the San Francisco Police Department. The charter also charges the OCC with making policy recommendations to the San Francisco Police Department on its policies and practices. The OCC receives and resolves over 700 complaints each year. The OCC uses a voluntary mediation program to resolve some of its complaints. The OCC's 35-member staff is comprised of civilians who have never been police officers in San Francisco.
Ms. Hicks was the Executive Director of the City of Oakland Citizens' Police Review Board from 2003 to 2007 (CPRB).  The CPRB hears civilian complaints of police misconduct and makes policy recommendations on police policies and practices.
Ms. Hicks began her legal career in the Oakland City Attorney's Office in 1977 where she served as one of two Chief Assistant City Attorneys for thirteen years, from 1987 to 2000. She obtained her JD from the University of California Berkeley Law School, Boalt Hall, and her B.A. in government from Pomona College, Claremont, California. Ms. Hicks is a member of the NACOLE board of directors.  She is also the vice chair of the board of directors of the University of California's International House of Berkeley.
Martin J. Mayer
Martin J. Mayer is a name partner in the firm of Jones & Mayer (J&M) and serves as legal counsel to sheriffs and chiefs of police in approximately 70 law enforcement agencies throughout California. He serves as General Counsel to the California State Sheriffs' Association (CSSA), the California Police Chiefs' Association (CPCA), and the California Peace Officers' Association (CPOA), and has done so for approximately 25 years. Mr. Mayer focuses his practice on providing legal advice, guidance and representation to law enforcement agencies throughout the state and has been acknowledged as an expert in the field of police litigation.
He is a graduate of the City University of New York and St. John's University School of Law. He began his professional career in New York City in 1966 as a deputy Public Defender and served in that capacity for five years. After relocating to California in 1975 he became the Director of the Criminal Justice Planning Unit for the League of California Cities. In 1980 he entered the private practice of law focusing on issues arising out of law enforcement activity. Mr. Mayer is a graduate of the 6th FBI National Law Institute at Quantico, Virginia (designed for police legal advisors) and was the first attorney in private practice to be invited to participate in the program. He also served for nine years as a POST reserve with the Downey Police Department. 
Mr. Mayer writes and lectures extensively, in California and nationally, on legal issues which impact on law enforcement including, but not limited to, the use of force, pursuits, discipline and due process, public records, personnel files, and the Public Safety Officers Procedural Bill of Rights Act (POBR). He recently co-authored two books – one on POBR and another on the new Firefighters Procedural Bill of Rights Act (FBOR).
Mr. Mayer presents seminars on behalf of numerous statewide law enforcement associations, as well as the California Commission on Peace Officers Standards and Training (POST). He has served on numerous POST committees as a subject matter expert and has participated in several POST telecourses, which are used for training peace officers throughout the state. Mr. Mayer has also lectured on behalf of the International Association of Chiefs of Police (IACP) and the National Sheriffs Association (NSA). He was honored in 2005 with the "Governor's Lifetime Achievement Award for Excellence in Peace Officer Training," which is awarded on behalf of the Governor of California and the POST Commission. Mr. Mayer was also selected as one of southern California's "Super Lawyers" for the year 2011, in the areas of Government Law, Employment Law, and Police Litigation.
Michael McLively
Mike McLively tracks Second Amendment litigation and legislation nationwide as a Staff Attorney for the Law Center to Prevent Gun Violence. Mike attended the University of Virginia School of Law and worked as a corporate litigator for several years at Jones Day in San Francisco before joining the Law Center in 2013. The Law Center is the only national organization focused exclusively on providing comprehensive legal expertise in support of gun violence prevention and the promotion of smart gun laws to save lives. As a non-profit organization founded by attorneys, the Law Center is dedicated to preventing gun violence by providing trusted, in-depth legal expertise and information on America's gun laws to legislators, government lawyers, grassroots activists, and the media.
C.D. ("Chuck") Michel
C.D. ("Chuck") Michel is the CEO, Senior Counsel at Michel & Associates, P.C. Mr. Michel has long been recognized as one of the leading authorities on firearms law at both the state and federal level, and has played a significant role in defending and helping to shape 2nd Amendment Rights and legislation for over 2 decades. He has been instrumental in crafting some of the most important legal challenges to legislative efforts that impede gun rights guaranteed in the Constitution and represents many of the most prominent firearms organizations, including the National Rifle Association and the California Rifle and Pistol Association.
He has been profiled in recognition of his work in multiple periodicals, TV and radio interviews and has published extensively regarding firearms law. He is a regular commentator on the NRA's video & radio reports and is a frequent contributor to national media discussions concerning 2nd Amendment Rights. He is an Adjunct Professor at Chapman University School of Law in Orange, California, where he teaches firearms law. He is the author of the book California Gun Laws – A Guide to State and Federal Firearm Regulations and is the CEO and Senior Partner at Michel & Associates, the largest firearms law firm in the U.S.
Mr. Michel began his career with a coveted judicial clerkship with U.S. District Court Judge William J. Rea in Los Angeles. He worked as a criminal prosecutor for the L.A. County District Attorney's Office and as an advocate with the L.A. Federal Public Defender's office. Mr. Michel also practiced environmental & general civil litigation as an attorney at the renowned international law firm of O'Melveny & Myers, LLP. While at O'Melveny, Mr. Michel represented multinational corporations and such notable clients as Exxon Corporation in connection with the Exxon Valdez oil spill. He also served as Staff Counsel to the "Christopher Commission," which investigated the L.A. Police Department (LAPD) in the wake of the Rodney King incident under the leadership of former Secretary of State Warren Christopher.
Eric Miller
Eric Miller is a professor at law at Loyola Law School, Los Angeles. Prior to joining the Loyola Law School faculty, Miller taught at Saint Louis University School of Law from 2005 to 2012. His work pays particular attention to the study of policing, race and problem-solving courts. Miller's scholarship focuses the intersection of criminal justice with sociology and criminology, the study of problem-solving courts and legal theory.
After receiving his bachelor of laws in 1991 from the University of Edinburgh in Scotland, Mr. Miller served as a Charles Hamilton Houston Fellow at Harvard Law School, where he received his LLM in 1993. While attending Harvard, he also served as a joint fellow at the Harvard Criminal Justice Institute and the Harvard Civil Rights Project. After that he became an associate at Quinn Emanuel Urquhart Oliver & Hedges, LLP for two years. Miller is no stranger to Los Angeles; he clerked for Judge Stephen Reinhardt on the U.S. Court of Appeals for the Ninth Circuit from 2001-2002.
Matthew J. Orebic
Matthew J. Orebic is a recognized expert litigator in Police Civil Liability under Federal and State law, Inverse Condemnation, and Tort and Personal Injury litigation (Government Claims Act). From 1989 to 2014, Mr. Orebic was the City of Berkeley's in-house trial lawyer. In that capacity, he defended over 140 police civil rights lawsuits involving virtually every procedural and substantive issue in the field. These included officer involved shootings, less-than-lethal force, non-lethal force, sudden in-custody deaths, the First Amendment, crowd management, demonstrations, racial profiling, investigative detentions, arrests, searches, strip searches, search warrants, arrest warrants, force blood draws, police dispatcher liability, Pitchess motions, rape investigations, and domestic violence calls. Mr. Orebic prevailed in each of the 14 police civil liability trials he conducted for Berkeley. He also won over 25 additional police civil liability cases in summary judgment and other pre-trial motions. Mr. Orebic has successfully prosecuted and defended many police civil liability cases on appeal, arguing before the 9th Circuit Court of Appeals and the California Court of Appeal.
In 2014, Mr. Orebic was chosen by the California League of Cities to create and present the first statewide Webinar on Police Civil Liability. The League of Cities also published his 63-page annotated reference paper entitled, Police Civil Liability Lawsuits in California, which is currently being used as a practice guide by numerous city attorney offices throughout the state. 
Mr. Orebic was the police policy legal advisor for the Berkeley Police Department for 25 years. His policy work for the Berkeley Police Department ranged from protocols for crowd management, including the protection of First Amendment rights, domestic violence, investigative detentions, rape investigations, calls regarding mentally ill persons, various homeless issues, and many other issues that commonly arise in police work.
After writing Berkeley's first Medical Marijuana ordinance and the Police Department's training materials on the subject, Mr. Orebic lectured on the subject at the California League of Cities Fall 2005 conference and published a paper entitled, Medical Marijuana: The Conflict Between California and Federal Law and its Effect on Local Law Enforcement and Ordinances.
In 2001, Mr. Orebic participated in revising the standardized rape investigation protocols that are now used throughout the western United States to bring them into conformity with constitutional case law.
Lawrence E. Rosenthal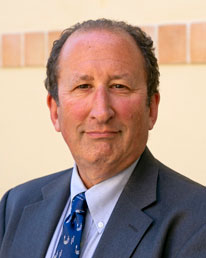 Lawrence E. Rosenthal is a professor of law at Chapman University Dale E. Fowler School of Law. After graduating from Harvard Law School, where he won the Fay Diploma and was an editor of the Harvard Law Review, Professor Rosenthal clerked for Judge Prentice Marshall of the United States District Court for the Northern District of Illinois and Justice John Paul Stevens of the United States Supreme Court. Professor Rosenthal entered the practice of law as an Assistant United States Attorney for the Northern District of Illinois, specializing in organized crime and public corruption prosecutions. Among other things, he brought the first racketeering case involving insider trading, and secured the longest sentence in the history of the district in an organized crime case (200 years). He subsequently joined the City of Chicago's Department of Law, where he was Deputy Corporation Counsel for Counseling, Appeals, and Legal Policy. In that capacity, he argued three cases in the United States Supreme Court, and supervised a large volume of complex litigation as well as legislative as policy matters. To his great embarrassment, Professor Rosenthal was named by Chicago Magazine as one of "Chicago's 25 Toughest Lawyers". Since then, he tries to be nicer. Professor Rosenthal joined the Chapman faculty in the fall of 2005. He also continues to engage in litigation in the United States Supreme Court and other appellate courts, usually on a pro bono basis.
Devallis Rutledge
Devallis Rutledge is a former Santa Ana Police Officer who has been a prosecutor for the last 30 years. Mr. Rutledge currently serves as Special Counsel for the Los Angeles County District Attorney's Office, where he advises and assists the District Attorney as required with matters of: policy and procedure, civil litigation involving the Office, and legislation. He also coordinates with other agencies, drafts of correspondence and legal analyses, acts as representative on boards and committees (including County Prosecutors Association, Judicial Procedures Commission, Criminal Justice Working Group and Countywide Criminal Justice Coordinating Committee), and is legal staff liaison with law enforcement (including attendance at monthly meetings of the California Peace Officers Association Legal Advisors Committee, Peace Officers Association of Los Angeles County, Northeast Area Training Officers Association and South Bay Training Officers Association).
Mr. Rutledge reviews and offers analysis of US Supreme Court cases and other significant judicial decisions to the District Attorney's office, and has authoredamicus briefs in 10 US Supreme Court cases. He is also the author of 11 criminal justice books, more than 100 published articles, and more than 1000 training bulletins.
Joanna C. Schwartz
Joanna Schwartz is Assistant Professor of Law at the University of California Los Angeles School of Law. She teaches Civil Procedure and the Civil Rights Litigation Clinic. Immediately prior to her appointment, Professor Schwartz was the Binder Clinical Teaching Fellow at UCLA School of Law. She has taught several courses in UCLA's clinical program, including: Interviewing, Counseling, and Negotiation; Fact Investigation; and Lawyering Skills.
Professor Schwartz is a graduate of Brown University and Yale Law School. She was awarded the Francis Wayland Prize for her work in Yale Law School's Prison Legal Services clinic. After law school, Professor Schwartz clerked for Judge Denise Cote of the Southern District of New York and Judge Harry Pregerson of the Ninth Circuit Court of Appeals. She was then associated with Emery Celli Brinckerhoff & Abady LLP, in New York City, where she specialized in police misconduct, prisoners' rights, and First Amendment litigation. She was awarded the New York City Legal Aid Society's Pro Bono Publico Award for her work as co-counsel representing a class of inmates challenging conditions at Rikers Island. Upon moving to Los Angeles, she served as deputy director of the Western Regional Office of People for the American Way.
Professor Schwartz's research focuses on the role of lawsuits in organizational decision-making. Schwartz's recent studies of police departments and hospitals examine the frequency with which both types of institutions track and analyze information from lawsuits, and the ways in which litigation-attentive organizations use lawsuit data to reduce the likelihood of future harms. 
William H. Sousa
Dr. William Sousa is the director of the Center for Crime and Justice Policy and an associate professor in the Department of Criminal Justice at the University of Nevada, Las Vegas. Sousa received his B.A. from Stonehill College (Easton, Massachusetts), his M.S. from Northeastern University (Boston, Massachusetts), and his Ph.D. in criminal justice from Rutgers University (Newark, New Jersey). His past research projects include evaluations of policing programs and technologies. The focus of his writing is on crime and disorder reduction policies implemented by police agencies, including the New York City Police Department and the Los Angeles Police Department. Sousa's current projects involve police order-maintenance practices, police management, and community crime prevention in Las Vegas neighborhoods. His most recent publications appear in The Journal of Experimental Criminology, Police Practice and Research, and Crime Prevention Studies.
Kenneth A. Stahl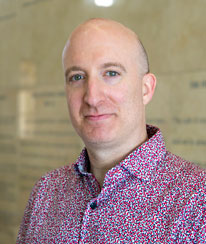 Kenneth A. Stahl is a professor of law and director of the Environmental Land Use and Real Estate Law Program at Chapman University Dale E. Fowler School of Law. Professor Stahl's scholarly work focuses on local politics and the relationship between the local political process and judicial doctrine in land use and local government law. His research combines doctrinal analysis with insights from disciplines including urban sociology, geography, economics, and the humanities. Professor Stahl's works have appeared in journals including The University of Pennsylvania Law Review, the Harvard Civil Rights-Civil Liberties Law Review, and Cardozo Law Review, among others. He was selected as a participant at the 2012 Junior Faculty Forum at Harvard Law School. Professor Stahl has also been named Professor of the Year at Fowler School of Law.
Before joining Fowler, Professor Stahl spent four years as an Assistant United States Attorney in the Eastern District of New York. Prior to that, he worked as a Trial Attorney for the United States Department of Justice, Office of Constitutional Torts, and as an Associate at the Washington, D.C. law firm of Arnold & Porter. Professor Stahl earned a B.A. with Highest Honors and Highest Distinction from the University of Michigan, and a JD from Yale Law School. At Yale, he served as a Notes Editor of the Yale Law Journal and an editor of the Yale Journal of Law and The Humanities.