Our employees are our most valuable asset, that's why at Chapman University we are committed to a comprehensive Employee Benefit Program that helps our employees stay healthy, feel secure, and maintain a work/life balance. We are committed to providing quality benefits for our Chapman communities at an affordable price and we are proud to offer a generous benefits program that gives you flexibility and choice.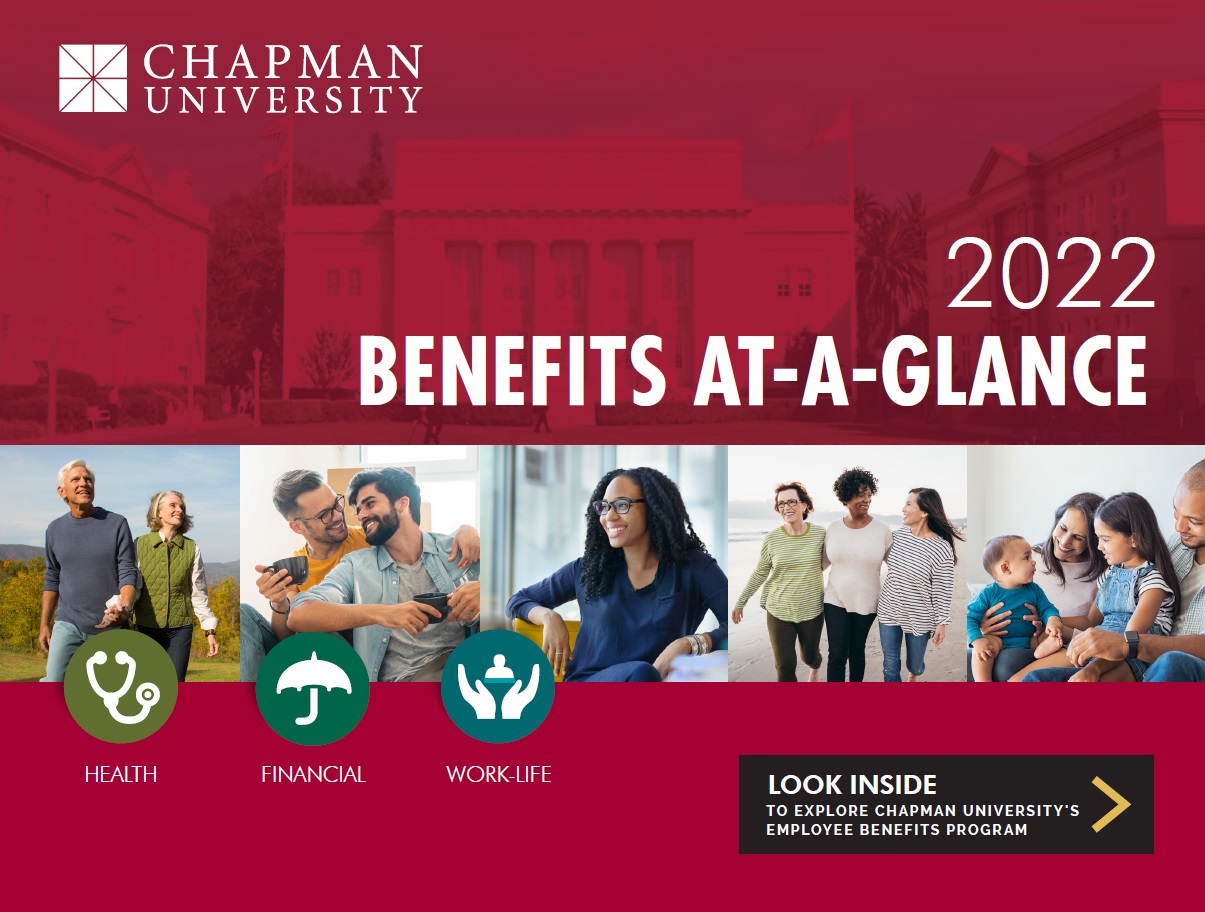 OUR BENEFIT PROGRAM INCLUDES:
Cigna Open Access Plus (PPO), Network HMO and Open Access Plus HSA
Kaiser Permanente HMO
Delta Dental PPO and DeltaCare HMO
VSP Vision
Long Term Disability Insurance
Group Term Life/AD&D Insurance
Flexible Spending Accounts
MetLife Legal Plan
Supplemental Life and AD&D
Adoption Reimbursement Program
OUR RETIREMENT PROGRAM INCLUDES:
Authorized fund sponsors are TIAA and Fidelity Investments
Eligibility after 90 days of continuous service with the University
Employer matching contributions
Contact the Benefits staff by email or phone at (714) 628-2734.
Summary Annual Report