Undergraduate Admission
---
First-Generation Student Resources
»

First-Generation Student Resources

 

Chapman is proud to provide resources to help first-generation students succeed in college and become part of an active campus community.

On this page, you'll find details about the resources you have access to during the Chapman application process and beyond.

Am I a First-Generation Student?

First things first: how do you know whether you are a first-generation student? At Chapman, you are considered a first-generation student if your parent(s)/legal guardian(s) haven't earned a bachelor's degree.
Did you know...
Roughly 20% of Chapman students are first-generation students.
We offer scholarships specifically for first-generation students.
Many of our admission counselors were first-generation students themselves. They are a great resource and can help guide you through the application process.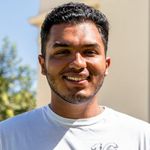 7 Tips for First-Gen Students
First-gen students Victor Jacinto '23 and Clarissa Cordova '20 found a community at Chapman. Read their tips to see how you can find yours and make use of all the resources you'll have as a first-gen student.
How to Apply to Chapman as a First-Generation Student

As a first-generation student, you have access to a few helpful resources during the application process. Follow these steps to take advantage of those resources as you apply.
Reach out to your admission counselor if you have any questions or need help during or after your application.


Take a tour of campus to get a feel for what being at Chapman is like. You can join us for an in-person tour if you are in the area or take a virtual tour from anywhere.


Chat with a current Chapman student to learn more about the Chapman experience. Many of our student ambassadors are also first-gen students. They can answer your questions and describe their experiences.


Check out your other resources. The resources that you have access to as a first-generation student don't end once you're done applying. See the sections below for all the options you will have access to if you are admitted.
---
Resources for First-Generation Students at Chapman
Here are a few of the resources that first-generation students at Chapman have access to.
Run by staff who were first-generation students themselves,

First-Generation Summer Bridge program

is designed to help you transition smoothly to Chapman. Over the course of three to four days during the summer, you will:

Learn more about the college experience and what to expect.

Find out more about your financial aid options.

Meet current first-generation students and other new first-generation students like yourself.



Scholarships to select first-generation students based on academic performance, outstanding leadership in their community and demonstrated financial need. While the scholarship amounts vary, they can cover up to the full tuition cost and mandatory fees.


Promising Futures is a year-round program that supports your academic and professional development. The program includes monthly academic and professional development workshops, weekly study sessions and first-gen community-building events. For more information, sign up for the Promising Futures newsletter or follow Promising Futures on Instagram.


The We CU! Mentorship program is a program that allows you to choose a mentor on campus to help you learn more about Chapman and navigate university life. Mentors can be faculty, staff or other students. To learn more about the program, email crossculturalcenter@chapman.edu or ask your admission counselor.


First Gen Ambassadors is an on-campus club where you can connect with other first-generation students.


We're currently in the process of establishing a first-generation alumni network.
---
Recent First-Generation Graduates
While at Chapman, Vivian volunteered at a children's hospital, co-authored a published research paper and presented at 11 conferences. Now she's working on creating a weightlifting app for women.
Vidal earned a Rhodes Scholarship, which provides all expenses for up to four years at the University of Oxford in England. His goal is to design artificial intelligence algorithms that can be used to personalize cancer treatment.
Jess was accepted into the National Association of Student Personnel Administrators Undergraduate Fellows Program, where she's worked to help first-gen students succeed in school and enjoy campus life.
Are you a current first-gen student at Chapman?
---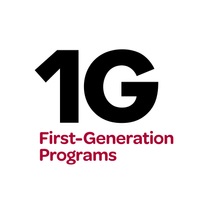 This page is for incoming first-generation students. For current-student info, head to our current first-gen page.
A First-Gen Forward Institution
---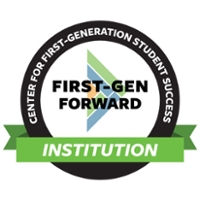 The Promising Futures is proud to be recognized as a First-Gen Forward Institution by the Center for First-Generation Student Success, an initiative of NASPA and the Suder Foundation.
Follow Promising Futures Program on Instagram
---
Follow Promising Futures Program for updates on the first-generation student experience at Chapman:

 Promising Futures Program